Alison Tyler asked 'Can slowing down make you a better parent?' in an interview with baby expert Sarah Beeson MBE in this month's Gurgle Magazine. Do you think gentle or slow parenting is your thing? Tweet @NewArrivalBook or Facebook us.
All aboard the SLOW TRAIN
"'The pressures on parents today are immense,' says health visitor and baby expert for more than 35 years Sarah Beeson. 'We are more child-focused than ever, taking babies to classes, buying more toys, playing with them. And there is so much more advice out there it's relentless.'

Join the slow lane
'It's about learning to trust yourself; you know your baby best,' explains Sarah. 'Almost all parents meet their baby's physical needs, but we need to focus on emotional needs too. Don't forget to voice the love the security that you give your child, right from the start – it's the most important thing you can do.'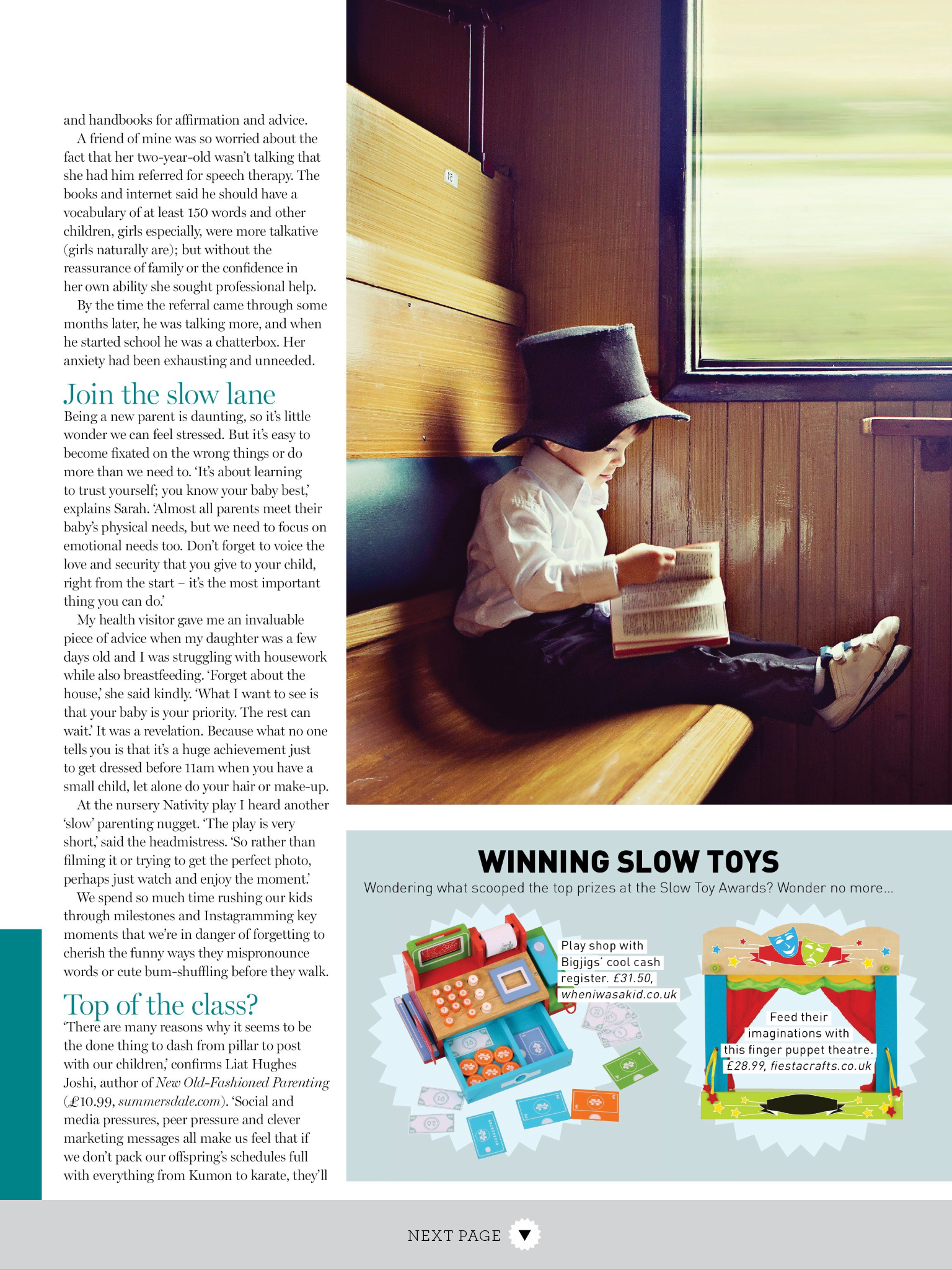 How to slow parent
'From birth, children strive for independence. If you thwart them, they'll become frustrated,' advises Sarah. 'Everything you do should be baby-led. Your job is to facilitate your child's needs.' She suggests all parents sing and play with their babies and young children every day, and offer lots of cuddles and love. 'And read to your child from the start,' she adds.
'Children go at their own pace…All milestones are so wide – tick-box parenting isn't healthy for parents or children.'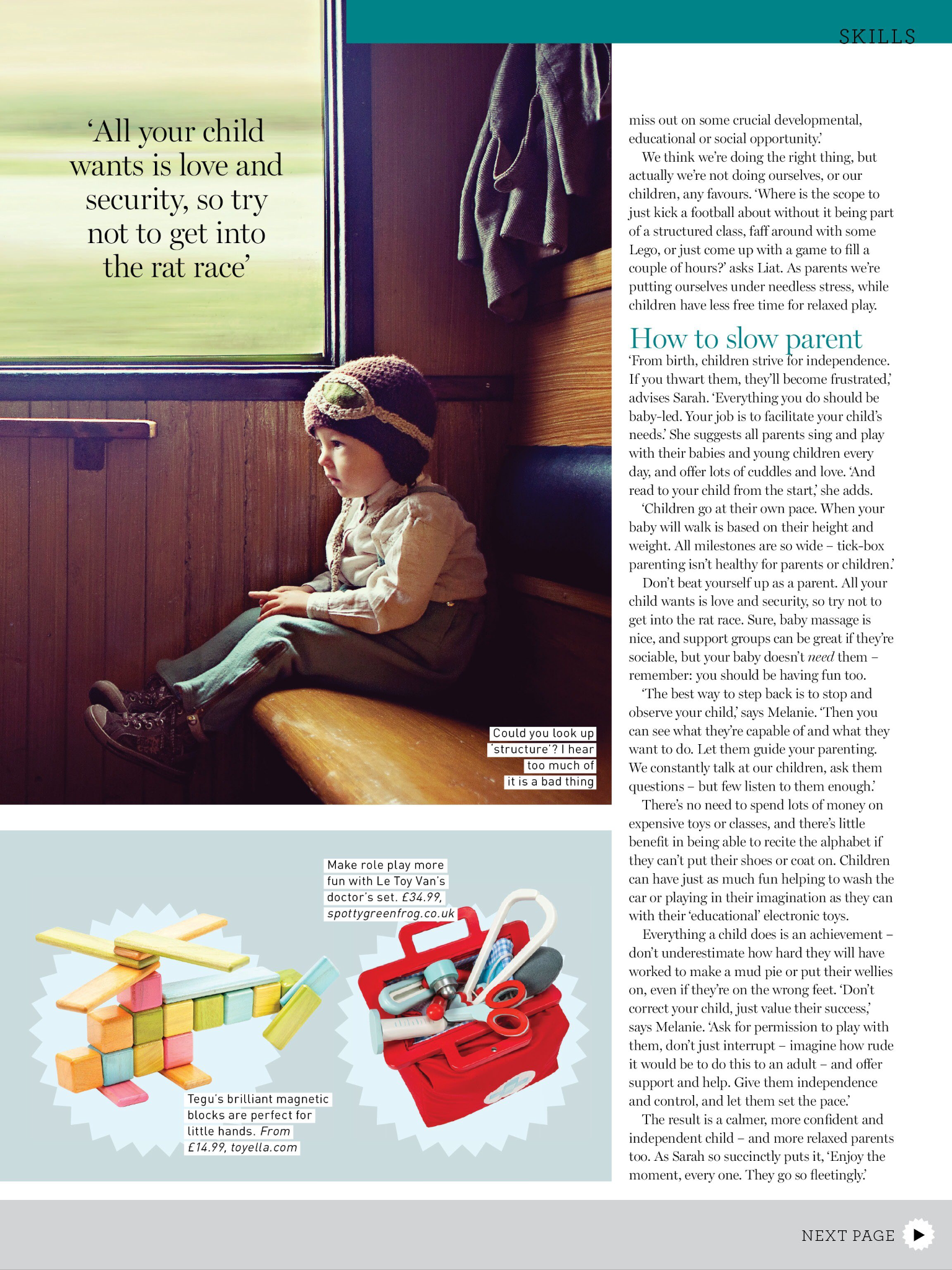 Don't beat yourself up as a parent. All your child wants is love and security, so try not to get into the rat race. Sure, baby massage is nice, and support groups can be great if they're sociable, but your baby doesn't need them – remember: you should be having fun too.'
The result is a calmer, more confident and independent child – and more relaxed parents too. As Sarah so succinctly puts its, 'Enjoy the moment,, every one. They go so fleetingly.'"
Sarah Beeson MBE is a health visitor and author. Her new parenting book Happy Baby, Happy Family: Learning to trust yourself and enjoy your baby is published by HarperCollins (4 June 2015). You can read all about her nurse training in her memoir The New Arrival: the heartwarming true story of a trainee nurse in 1970s London.