The Woman at 72 Derry Lane is Carmel Harrington's fifth novel published by HarperCollins. It's already published in the author's home nation of Ireland and will be released in the UK on 16 November in paperback and is already available on kindle and audiobook.
Carmel Harrington's other autumn read is Cold Feet The Lost Years published by Hodder & Stoughton. So, it was lovely surprise to see The Woman at 72 Derry Lane in ITV's new series of Cold Feet being read by Adam's new girlfriend Tina.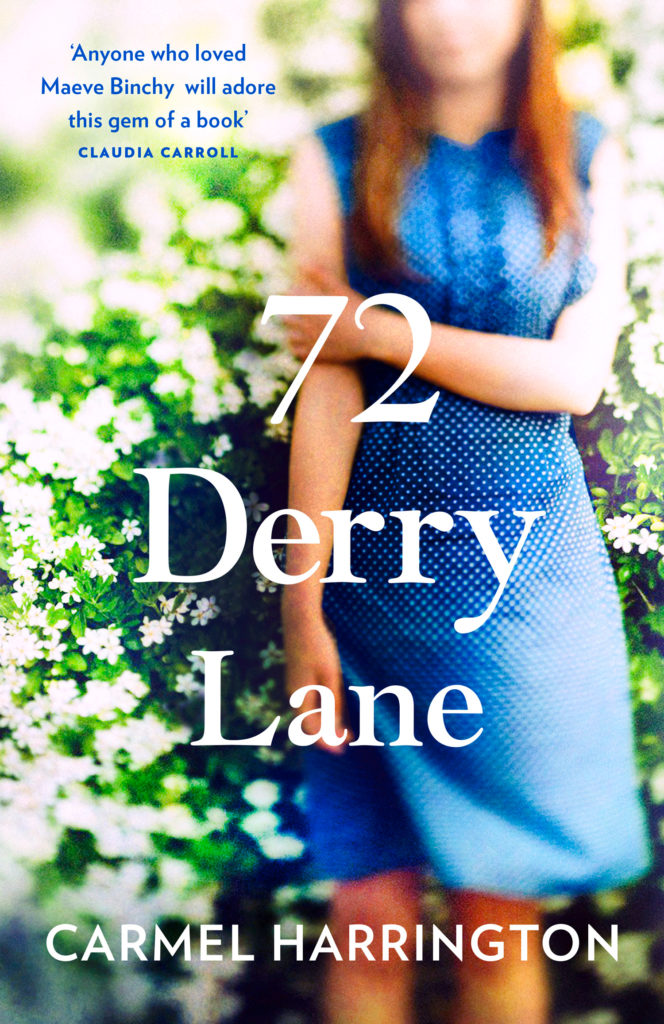 On a leafy suburban street in Dublin, beautiful, poised Stella Greene lives with her successful husband, Matt. The perfect couple in every way, Stella appears to have it all. Next door, at number 72 however, lives Rea Brady. Gruff, bad-tempered and rarely seen besides the twitching of her net curtains, rumour has it she's lost it all…including her marbles if you believe the neighbourhood gossip. But appearances can be deceiving and when Stella and Rea's worlds collide they realise they have much in common. Both are trapped in a prison of their own making. Has help been next door without them realising it?
Win a Book
We'll be giving away a copy of The Woman at 72 Derry Lane during our Book Club on Facebook on Thursday 26 October at 8pm. Simply  comment during the live to enter.
I met the lovely Carmel Harrington at the HarperCollins Summer Party at the V&A in London and she's a warm and funny in person as she is on the page.
Plot twist
A cry of "plot twist" is the mum of the Madden Family's favourite phrase when things don't go according to plan. Family is a really strong theme throughout this book which is packed with scenes around of the kitchen tables of Dublin sharing hopes, dreams, loss and making plans for the future whilst enjoying the odd take-away and bottle of wine.
The book focuses on the lives of glamorous twenty-seven-year-old Stella at number 70 and her sixty-year-old neighbour Rea at 72. Both women are isolated in their leafy suburban homes and have become physically and mentally trapped by the sorrow of catastrophic pasts events neither of them want to talk about. Stella and Rea's unlikely friendship creates a lifeline for both women to emerge from the shadows of regret and pain if  only they can overcome their fears and face up to Stella's charming but chilling husband Matt, before time runs out.
There's lots of fun, warmth and friendship in the book and I really enjoyed the flamboyant character of Charlie who brings fabulous hair, musicals and laughter into Stella and Rea's formerly gloomy days.
Family seems to be everything for the central characters in The Woman at 72 Derry Lane, both your biological ties and the family you create from the people who support you and help you come what may.
Reviewed by Author Amy Beeson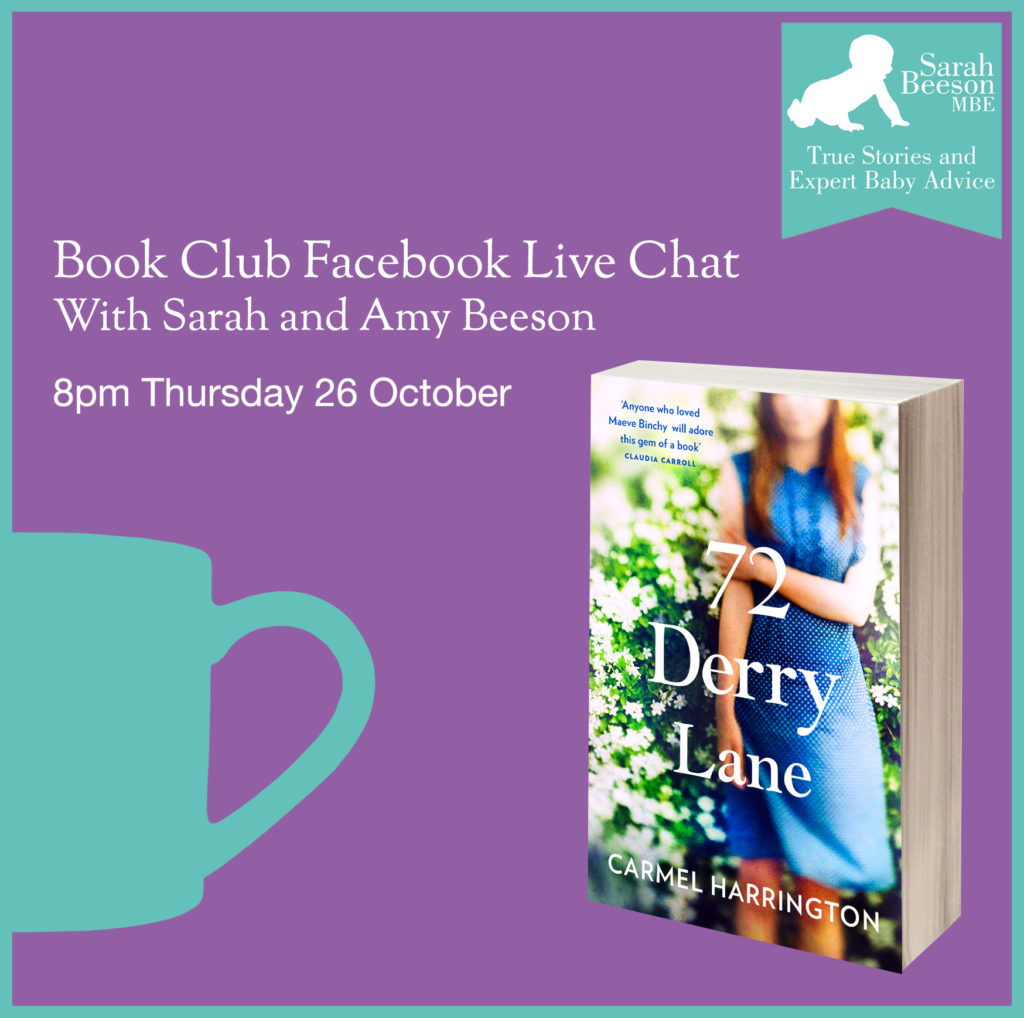 Come to Book Club
We'll be chatting about The Woman at 72 Derry Lane at our virtual Book Club on Facebook Live at 8pm Thursday 26 October. Pop over and join us for some book chat.