Watch Sarah cook her cheesy, peasy pasta.
Try this recipe from Mrs Beeson's Family Cookbook. Suitable from 5+ months 🥄 #weaning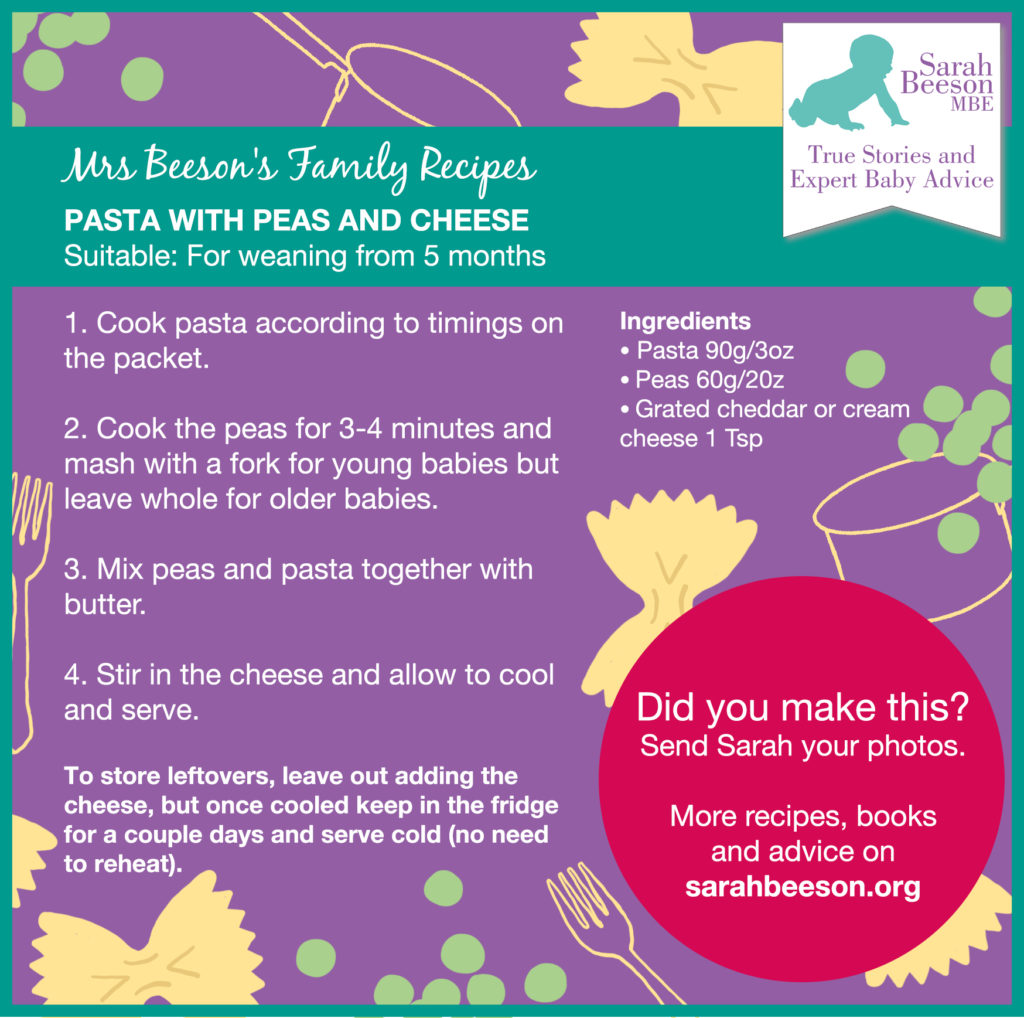 INGREDIENTS
Pasta 90g/3oz, Peas 60g/2oz, 1 tsp of grated cheese or cream cheese and 1/2 tsp butter.
METHOD
Cook pasta according to timings on the packet.
Cook the peas for 3-4 minutes and mash with a fork for young babies but leave whole for older babies.
Mix peas and pasta together with butter.
Stir in cheese and allow to cool before serving.
Try to only introduce a couple of new tastes a week to start with to give your baby the opportunity to discover each flavour.
More ideas – We've got a great choice of early weaning foods for you. See First Stage Weaning Vegetables, Fruits, Cereals & Pulses, Meal Planners and more Recipe Cards for a more little weaning inspiration.
Bon Appétit!

Find out more in Sarah's books.