Try this recipe from Mrs Beeson's Family Cookbook. Suitable from 5+ months 🥄 #weaning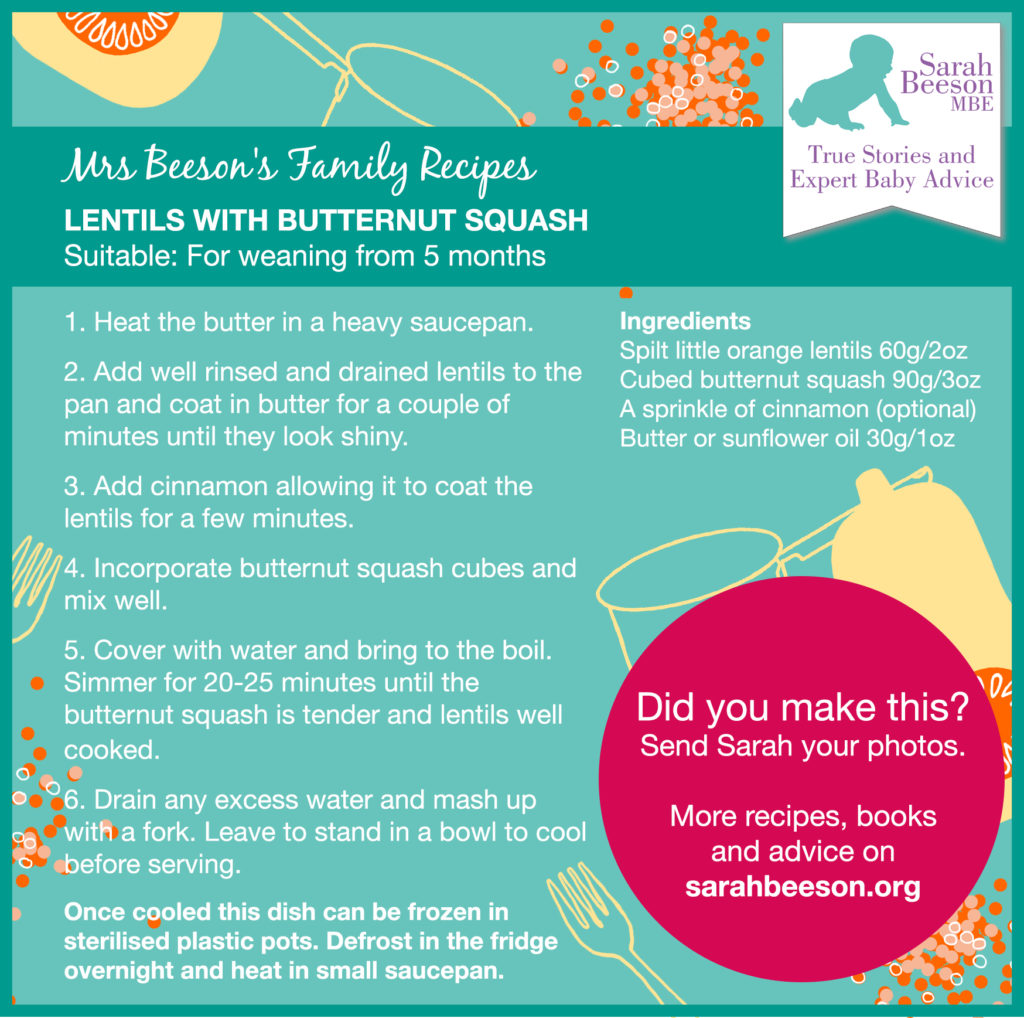 INGREDIENTS
Spilt little orange lentils 60g/2oz, Cubed Butternut Squash 90g/3oz, Butter or Sunflower Oil 30g/1oz and a sprinkle of cinnamon (optional).
METHOD
Heat butter (or oil) in the saucepan.
Add well rinsed and drained lentils to the pan and coat for a couple of minutes until they look shiny.
Add cinnamon allowing it to coat the lentils.
Incorporate butternut squash cubes and mix well.
Cover with water and bring to the boil. Simmer for 20-25 minutes  until the butternut squash is tender and the lentils well cooked.
Drain any excess water and mash up with a fork for younger babies. Leave to stand in a bowl to cool before serving.
Try to only introduce a couple of new tastes a week to start with to give your baby the opportunity to discover each flavour.
More ideas – We've got a great choice of early weaning foods for you. See First Stage Weaning Vegetables, Fruits, Cereals & Pulses, Meal Planners and more Recipe Cards for a more little weaning inspiration.
Bon Appétit!

Find out more in Sarah's books.