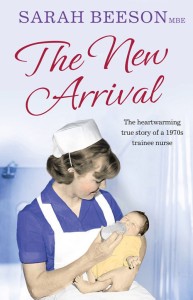 (Click on the image to make larger)

---
TAKE A LOOK AT OUR OTHER BOOKS: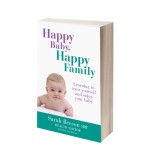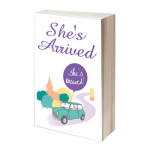 ---
'I hadn't been in Hackney for 24 hours but I knew that the way I saw life and people had changed forever. There was such goodness here but there was a sadness I had never imagined before, and it wasn't even lunchtime yet …'

On a hot summer's day in 1969, fresh-faced 17 year old Nurse Sarah Hill arrives at Hackney General Hospital in London's East End. Battered suitcase in hand, she takes eager steps in her white calf-length Mary Quant boots towards the towering sandy-grey building of the Nurses' Home. Looking up at the rows and rows of little windows, full of nervous excitement, she couldn't have guessed just what she was getting herself into …

It's the end of the swinging sixties, Britain is changing and the everyday life of the nurses and patients plays out against a backdrop of a failing government, strikes, immigration and women's lib. Nurse Sarah Hill, together with her companions; the serious minded, politicised Maddox, the quick witted Lynch, who falls in love with an upper crust young doctor, golden girl Nursery Nurse Appleton, and ex-musical hall star turned midwife Wade are thrown in straight at the deep end, working long hours with few days off under the watchful eye of the stern matron.

More than just a hospital, Hackney General was part of the community just as much as the Adam & Eve pub the staff frequent. A place where the poorly children of Hackney were nursed to health, a place where young nurses would discover just want they wanted from life, fall in love with shy photographers and grow into women. But it's not all smooth sailing in Hackney: for every baby that goes home to its loving family another is abandoned, unloved, or never gets to go home at all.

Funny, warm and deeply moving, Sarah Beeson's poignant memoir captures both the heartache and happiness of hospital life and 1970s London through the eyes of a gentle but determined young nurse.

Book review from Life on Magrs

It was a real thrill that our first book review was by one of our favourite authors Paul Magrs author of The Brenda & Effie Mysteries. When we read it we cried.

"I thought this was a wonderful book – written in conjunction with the author's daughter, a one-time student of mine and terrific writer, Amy Beeson. It's a book told lucidly, matter-of-factly, and with a great deal of compassion. The past is evoked beautifully, I think – reminding us of the rather harsher living conditions of the era, and the feeling that Britain was only just ceasing to be some kind of latterday Victorian society…" Keep on reading on Paul's blog Life on Magrs.

Book review from The Lady

"A beautifully written and moving memoir of life as a trainee nurse in a struggling NHS hospital in 1970s Hackney. Beeson's daily life and the colourful characters she met are superbly described, and we begin to understand how her most difficult experiences were also some of the most rewarding. Her selfless dedication brought hope to her patients and made a difference to their lives. A comforting and inspiring read."

Patricia Phillips

Mother & Baby  magazine

Hannah Fox at Mother & Baby thinks readers will enjoy our 'poignant memoir' of Sarah as a nurse in 70s London and say goodbye baby brain.

Discover Your History  magazine

"Through Sarah's recollections we not only learn about life for a young and determined nurse in 1970s, but also what it was like to live in a time that saw a failing government, strikes, increasing immigration and the struggle for women's rights. It certainly offers a realistic yet at times humourous look into the past."

The Guardian

'A poignant memoir in which Beeson recalls her life as a new nurse, arriving at Hackney General Hospital in London's East End in 1969, at the age of 17. Funny, warm and moving, it looks at the lives of the nurses and their patients. Will appeal to fans of "Call The Midwife" and other nostalgic autobiographies.'

5 Stars and blog review from Jaffareadstoo

Thrilled with 5 stars from Jo and Jaffa "An undeniable warmth pervades The New Arrival and Sarah writes with great conviction and real compassion for those in her nursing care. Her sharp and canny social observations really bring this era to life in a lively and informative way which neither patronises nor sensationalises the nursing profession but which gives huge insight into just what life was like for young nurses during this time. The book is populated with a rich array of characters; all based on real people whose lives intertwined and whose stories become deeply personal and immensely moving…" continue reading on Jaffareadstoo blog.

Welcome To Our BookShop

You can order a signed copy direct from me. Or buy it any your local independent bookstore, online or at any major high street book retailer.

Order A Paperback

 Buy Now In eBook

Order A Copy Signed By The Author

Order a signed copy  and email me with a personal message. It would make a lovely gift for someone special.