Sarah Beeson MBE is a former health visitor and author of Happy Baby, Happy Family (£9.99, Harper Thorson). In November 2017 Edition of parenting magazine Mother & Baby  Sarah shares her advice on celebrating Christmas as a new family.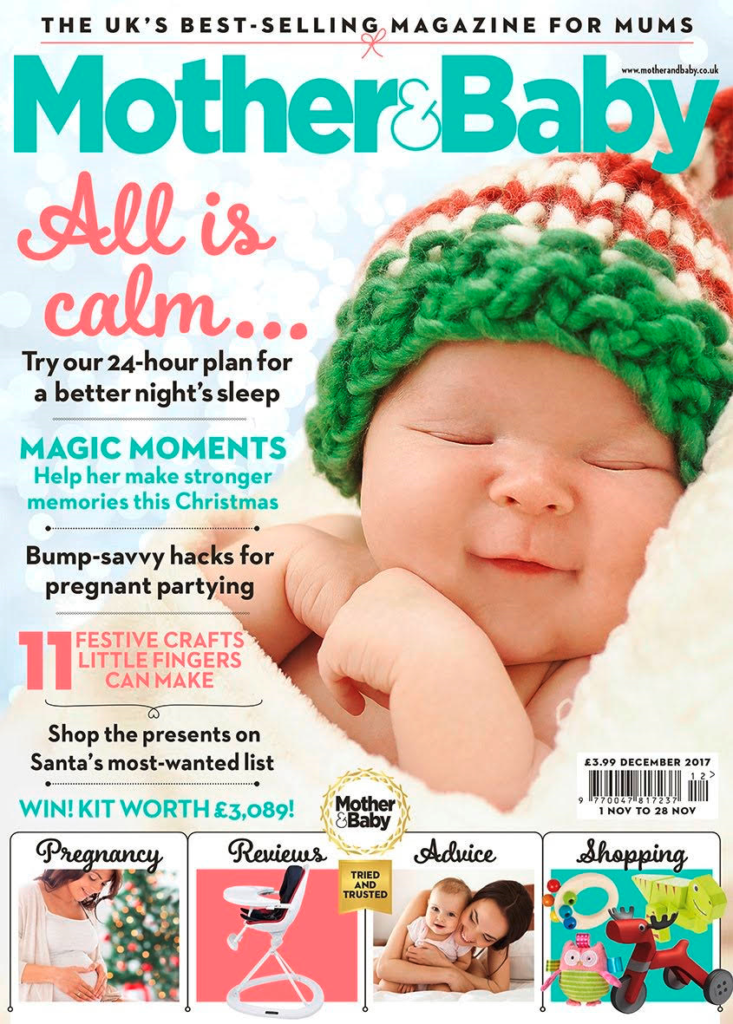 Question: We've always taken it in turns to go to my parent's house and the in-law's house for Christmas. Now we've got a baby, we want to stay at home, by ourselves. How should I handle telling everyone – I don't want to upset them!
There's nothing wrong with wanting to stay in your own home for Christmas. When it comes to telling your families you and your partner can work as a team by being positive, clear and firm about your decision.
First of all tell both families as soon as possible so everyone has time to adjust and adapt to the new arrangements. When you're both relaxed and calm each of you could phone your parents to let them know what you've decided.
Let your parents know how much you've enjoyed their hospitality during past Christmases but that you both feel this is the time to start an exciting new chapter in creating special Christmas memories for your little one. Thank your parents for all they've done and if you'd like to make them part of the festivities maybe suggest a family tradition they can pass on in the build up to Christmas Day. Make it clear that it isn't open to negotiation and it's a decision you
and your partner have taken together.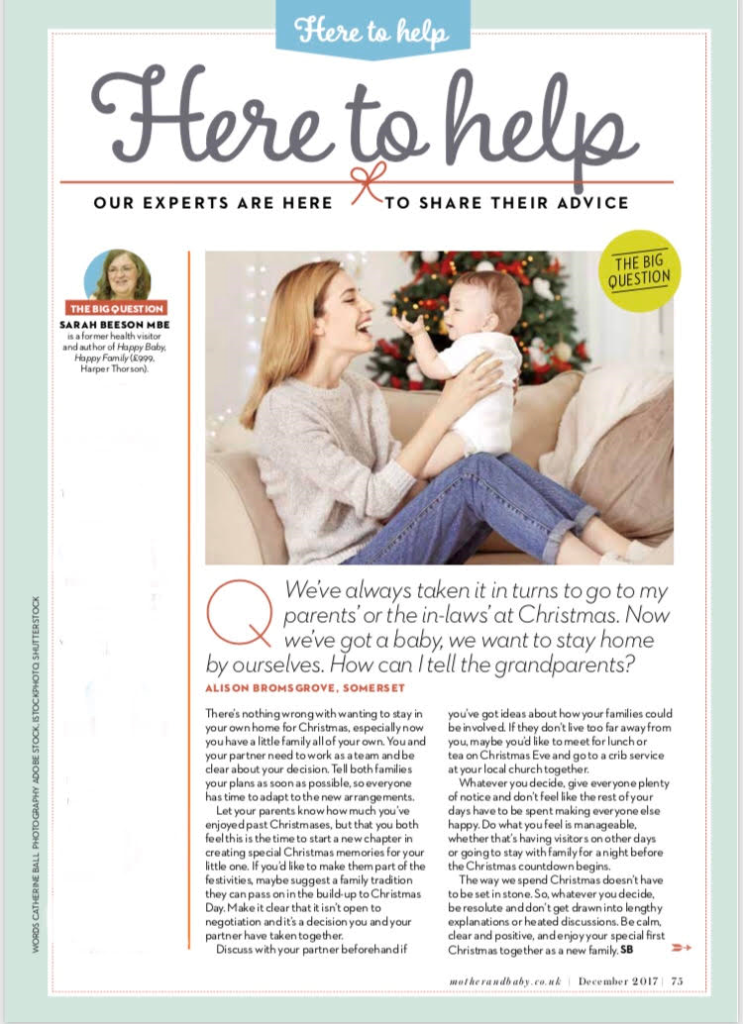 Discuss with your partner beforehand if you've got ideas on how your families could be involved. If they don't live too far away maybe you'd like to meet for lunch or tea on Christmas Eve and go to a Crib Service with your baby.
Whatever you decide give everyone plenty of notice and don't feel like the rest of your days have to be spent making everyone else happy. Do what you feel is manageable whether that's having visitors on other days or going to stay with family for a night.
It may be next year you'll feel like doing things differently but the way we spend Christmas doesn't have to be set in stone. Whatever you decide be resolute and don't get drawn into lengthy explanations or heated discussions. Try your best to be calm, clear, positive and thankful for the love you've received and will now give to your own child and enjoy your special first Christmas together as a new family.
Sarah Beeson's MBE is a former health visitor and author of parenting guide Happy Baby, Happy Family and health visiting memoir Our Country Nurse published by HarperCollins available in paperback, eBook and audiobook.