On Red Nose Day Friday 13 March 2015, I joined in with #MyKidsDressedMe again with mums and dads from across the UK raising money for Comic Relief. Here's a little a bit about the story behind this viral campaign. And I don't think LO did too bad a job – though most people wouldn't have gone for the purple tights.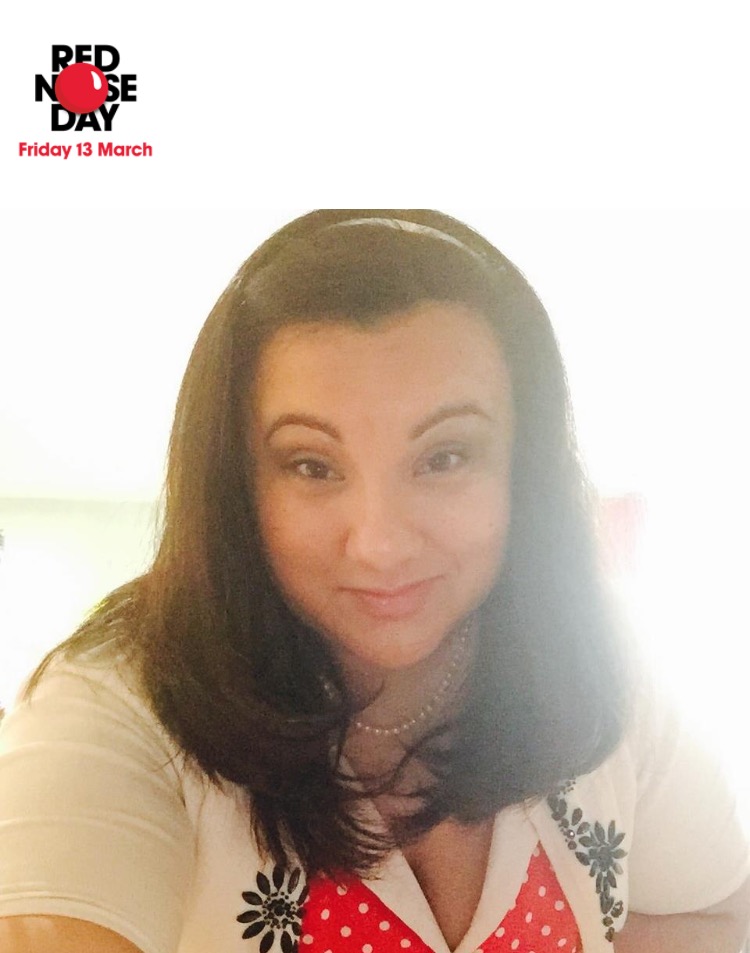 Here's a really short video of the two of us in matching ensembles – LO does love to dress like her mummy. She styled me in a red and white spotted dress, white cardigan with black beadwork, purple tights, red court shoes, a string of pearls and a white ribbon for my hair. We went to London Science Museum and had great fun.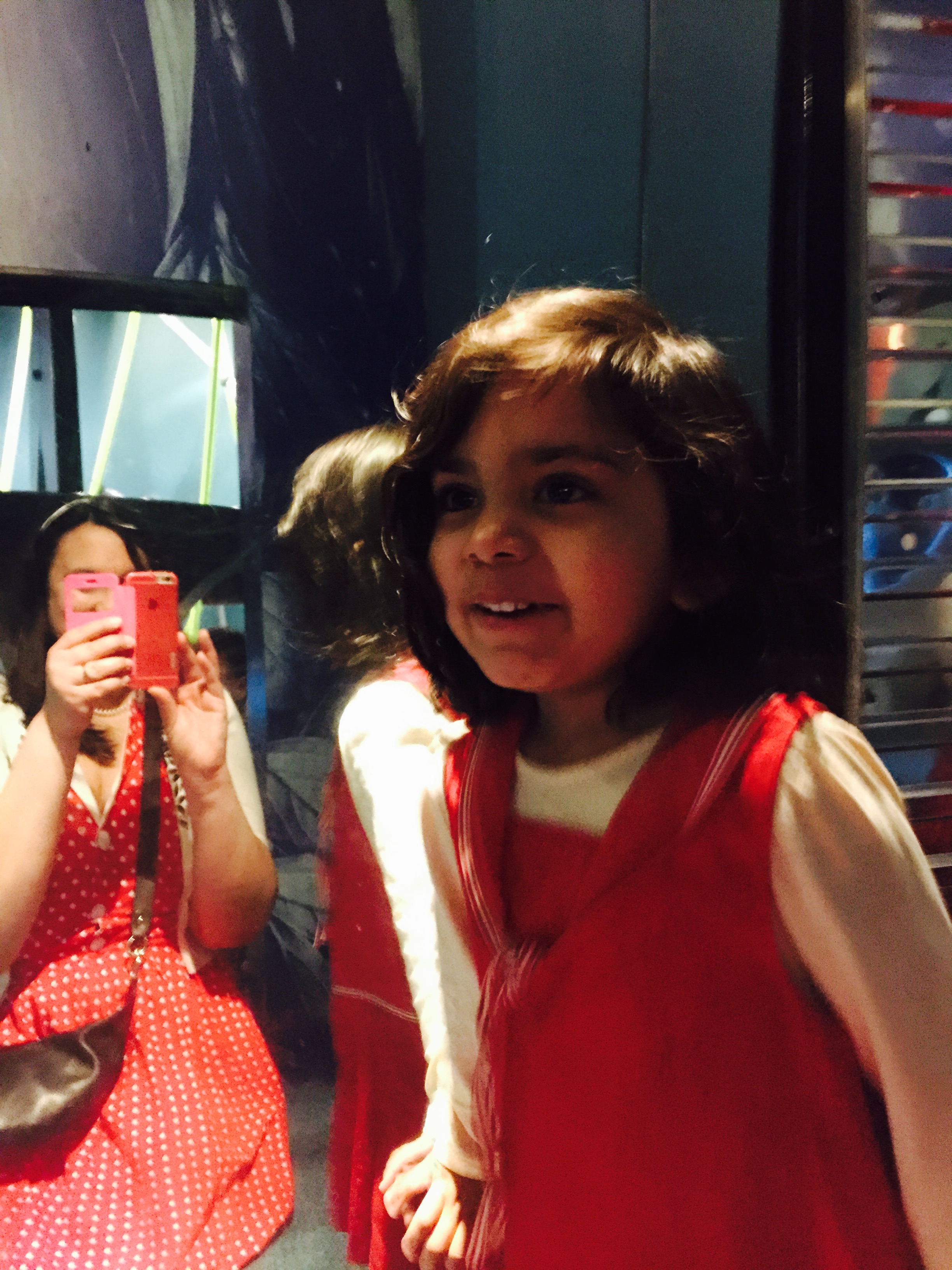 At lunch at The Deep Blue Diner for our #FunFriday the waiter complimented us on our matching outfits. I don't know if he believed me when I explained LO had dressed us both for Red Nose Day. Here's a little message from LO after lunch.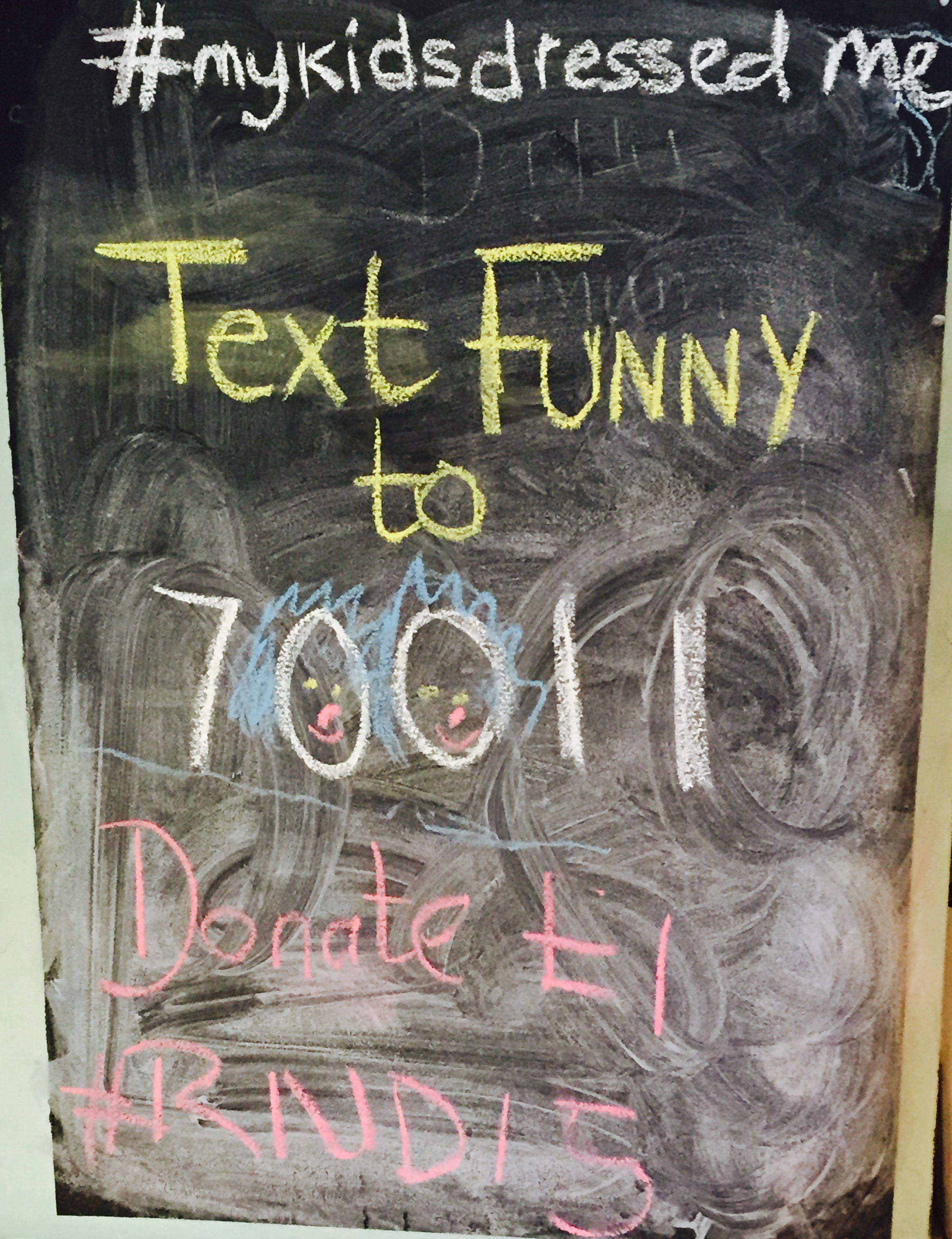 Do have a look at the fabulous styling of all the mums and dads who took part in #MyKidsDressedMe for Comic Relief over at Story of Mum. And a big fat thank you to everyone who donated.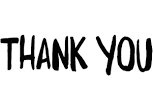 Tweet your photos to @RedNoseDay @StoryOfMum @TheBearRabbit @Amyibeeson
Amy Beeson is a writer and brand creative at Wordsby Communications. She is the co-author of The New Arrival: a heartwarming true story of a trainee nurse in 1970s London and Happy Baby, Happy Family: Learning to trust yourself and enjoy your baby.