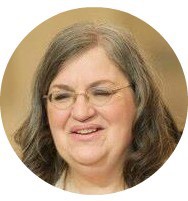 We're proud to announce that Sarah Beeson MBE will be one of the judges for the Prima Baby Awards 2016. Joining the Expert Judging Panel along with Annabel Karmel MBE, parenting journalists and other health professionals as well as the true experts – real mums and dads.
Prima Baby magazine is a leading title among today's parents – a reliable, trusted, no-nonsense voice that tells it like it really is. It's for this very reason that the Prima Baby Awards are held in such high esteem, informing parents about the products and services that do genuinely make life easier, better and more fun for young families.
So, whether it's brilliant buggies, terrific toys, superb slings or first-rate family holidays, the Prima Baby Awards are all about honouring those in the industry who've made a truly positive impact on the world of parenting.
Advice and products today's parents can trust
'I'm honoured to be asked to be a judge with leading experts in the parenting industry for one of my favourite publications,' said Sarah. 'I reguarly write parenting advice for Prima Baby and know parents can trust the information and recommendations it offers.
I was thrilled earlier this year when Prima Baby made my book Happy Baby, Happy Family: Learning to trust yourself and enjoy your baby the book of the month. I'm excited to have the opportunity to test out the products and find out more about the innovators who are making babies and families happier with their businesses.'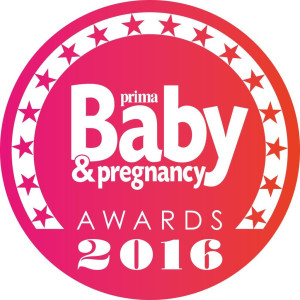 How to enter
Enter your product or service for the Prima Baby Awards online by registering. You can enter more than one product and category. Entry closes at 11.59pm on 2 October 2015.
All entries shortlisted by the Prima Baby team will then go to be judged by a panel of experts . The judges are Sarah Beeson MBE author and health visitor, Annabel Karmel MBE Prima Baby food expert, Kelly Beswick Prima Baby Editor,  Alison Alexander Freelance Consumer Editor, Hazelann Williams MadeForMums.com Reviewer, Dr Rob Hicks Prima Baby's resident doctor, Becky Martin TV meterlogist and entrepeneur, Amy Goodman owner of children's clothing brand Floselle, and Anne Richley Prima Baby's resident midwife.
What are the categories?
The award categories span health and wellbeing, pushchairs, car seats and carriers, family travel, sleeping, feeding, toys, books, shopping and lifestyle.
On The Move
First pushchair
Travel system
Lightweight stroller
Double buggy
Twin buggy
All-terrain/Off-road pushchair
Pushchair accessory
Infant car seat
Multi-directional car seat
Multi-stage car seat
Carrier
Sling
Family Travel
Travel product for parents
Travel product for babies and toddlers
Travel cot
Travel highchair
Family holiday brand (includes hotels, airlines, tour operators, holiday parks, cruise lines)
Family day out
Health And Wellbeing
Newborn nappy
Baby and toddler nappy
Pants style nappy
Reusable nappy
Wet wipes
Nappy rash product (as voted for by parents)
Toilet-training product
Bath product
Baby skincare product
Bath accessory
Hero health product for mums
Hero health product for children
Home safety product
Thermometer
Bedtime
First bed
Cot or cot bed
Nightlight
Monitor
Nursery accessory
Baby bouncer
Feeding
Breast pump
Support pillow
Bottle
Breastfeeding accessory
Feeding equipment
Highchair
Organic baby and toddler food range
Baby food range (as voted for by parents)
Toddler food range
Free-from children's food product/range
Family cookery book
Toys And Books
Baby gift/keepsake
Baby toy, 0-12mths
Toddler toy, 1-3yrs
Pre school toy, 3yrs+
Electronic toy/app
Toy retailer/website
Baby & toddler book
Pre school book
Parenting book
Shopping And Lifestyle
Change bag
Maternity lingerie brand
Maternity fashion range
Mum's fashion
Newborn and baby fashion
Girls' fashion
Boys' fashion
Children's shoe range
Family supermarket (as voted for by parents)
Nursery retailer (shop or website)
Hero beauty product for mums
Hero pregnancy product
Special Awards
Innovation of the year
Can't live without…(as voted for by parents
Sarah Beeson MBE is a health visitor and author. Her new parenting book Happy Baby, Happy Family: Learning to trust yourself and enjoy your baby is published by HarperCollins (4 June 2015). You can read all about her nurse training in her memoir The New Arrival: the heartwarming true story of a trainee nurse in 1970s London.