Baby Expert Sarah Beeson MBE gives a family some one-to-one advice for happier mornings and no-tears drop off at the childminder's in Prima Baby Magazine.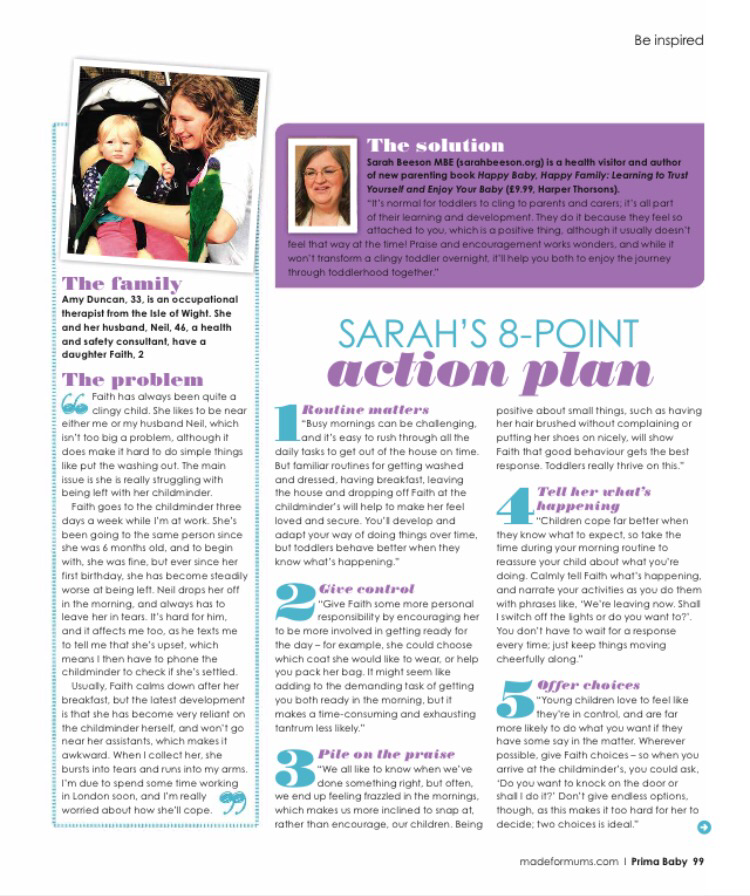 The solution
"It's normal for toddlers to cling to parents and carers, it's all part of their learning and development. They do it because they feel so attached to you, which is a positive thing, although it usually doesn't feel that way at the time! Praise and encouragement works wonders, and while it won't transform a clingy toddler overnight, it'll help you both enjoy the journey through toddlerhood together."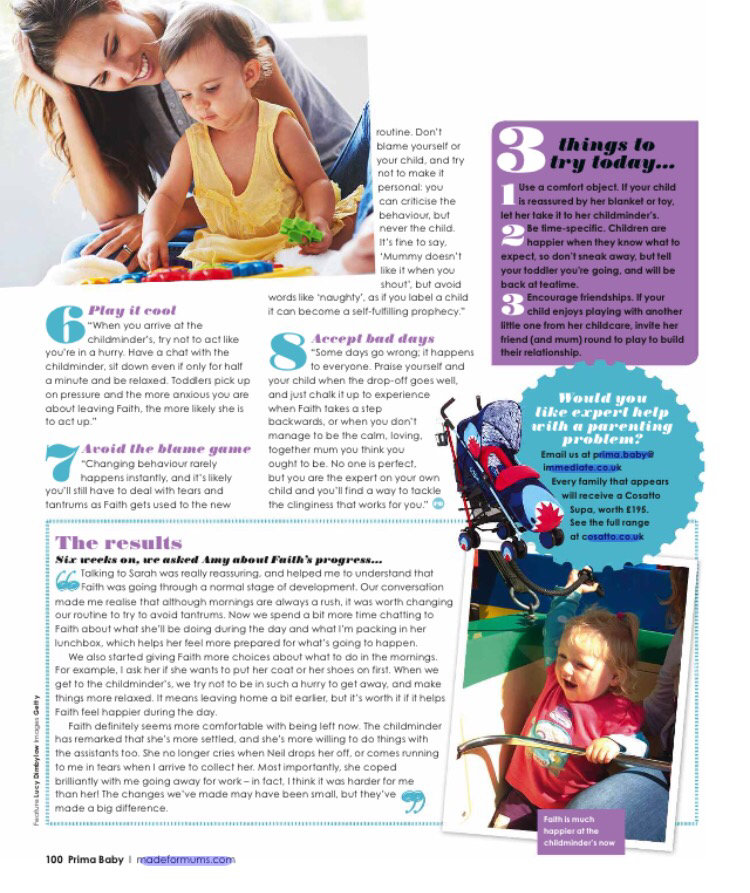 SARAH'S 8-POINT ACTION PLAN
ROUTINE MATTERS

GIVE CONTROL

PILE ON THE PRAISE

TELL HER WHAT'S HAPPENING

OFFER CHOICES

play it cool

 avoid the blame game

accept bad days
About Sarah
If you've got a question about your LO check out Ask Sarah or get in touch.
Sarah Beeson is a health visitor and author of Happy Baby, Happy Family. She writes with her daughter Mumpreneur and writer Amy Beeson. Sarah's memoir of training to be a nurse in 1970s London The New Arrival is a heartwarming true story published by HarperCollins.