We've booked to go to Poppy England Pop-Up Shop in Shoreditch this week (19-22 November) to try on some matching mother and daughter dresses. Before I had children that's something I swore I'd never do, but LO just loves wearing the same colours, necklaces – whatever Mummy does, she wants to do too.
Sarah Beeson MBE author and baby expert (and my Mum) wrote a piece for Tesco Living this month on Christmas Shopping with Little Ones. She suggested getting a bit crafty by cutting pictures from the packet foods you regularly buy and creating a list of items your children will be responsible for finding when you're there.
So that got me thinking…For LO and I to get the most out of the Poppy Christmas Party, why not choose the dresses we like ahead of time and make some paper dolls of ourselves. LO is a bit under the weather, so this morning seemed like a good time to get making things with paper, scissors, crayons and glue. And this is the result…
Our own Mother-and-Daughter Poppy England Paper Dolls – Tah-dah!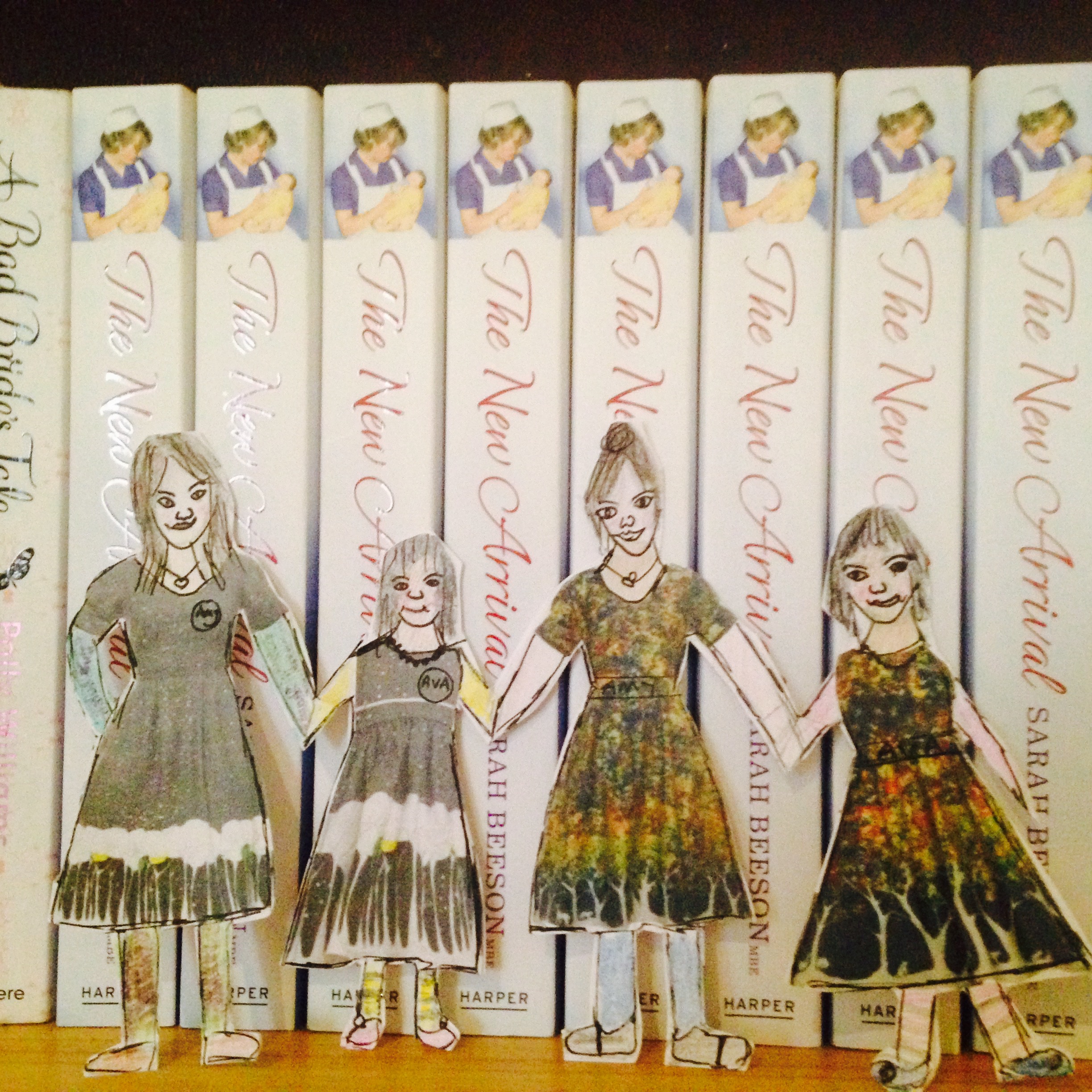 LO was a little tired so I tucked her up in bed. I was so surprised she started acting out going shopping with her mummy to try on dresses.
Imaginary Play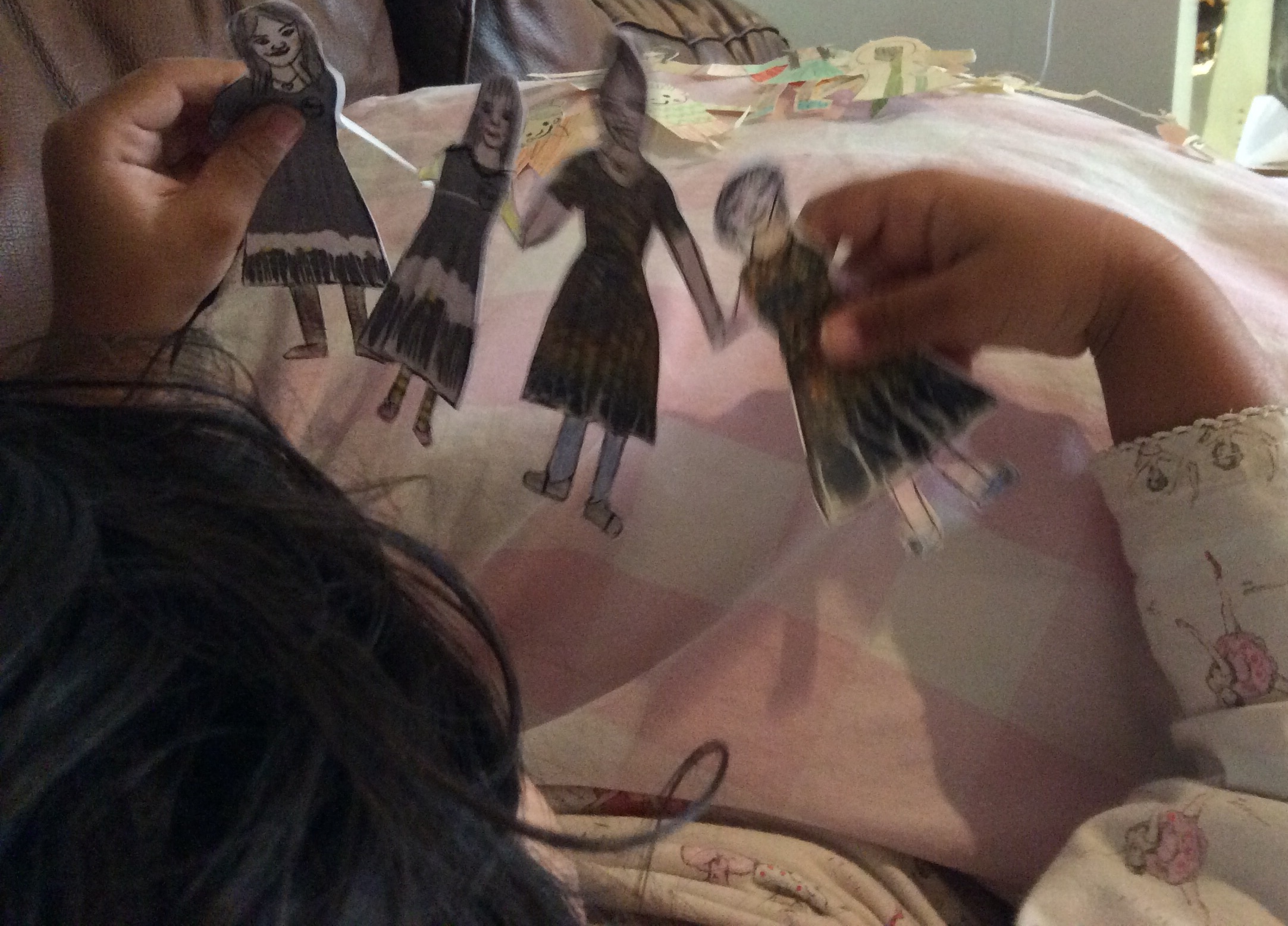 Then she asked me to write out the beginning of the story on her blackboard.
Story-time
Discovering new brands
When I'm not writing with my mum (The New Arrival and Your New Arrival:learning to trust yourself and enjoy your baby) I'm working one-to-one with SMEs on passing on my communications know-how in branding and campaigns at Wordsby.
When I first saw the Poppy brand I was really struck with their creative flair. Storytelling through illustration, photography and dress-making is a niche I'm curious about. Clicking on their website and seeing this photo instantly converted me to wanting a dress to match my little girl's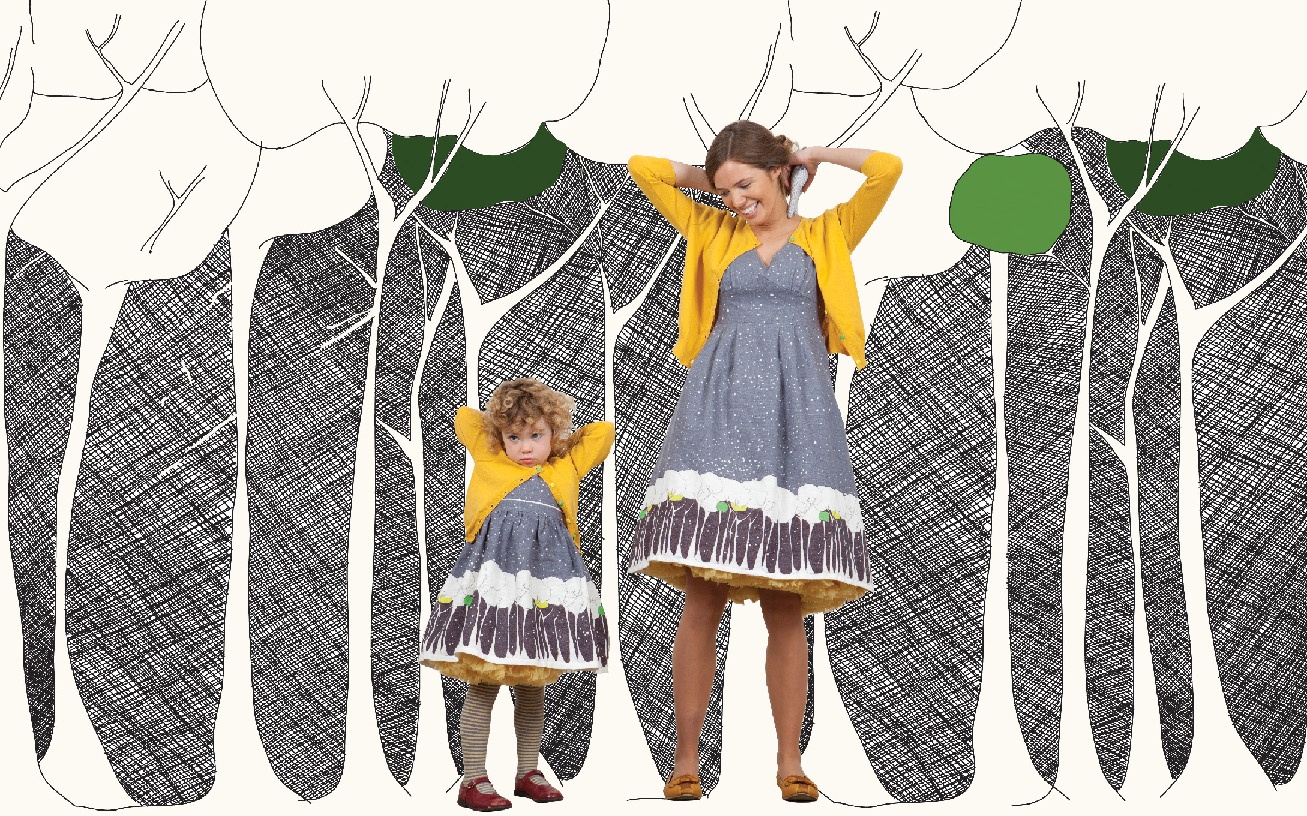 It's brand magic when people you know tell you about the bands they love
Since we published The New Arrival and went straight into the Amazon Charts, I'm always talking about the power of social media. I'd never heard of Poppy England until I saw Pippa from Story of Mum tweet this…
@StoryofMum "Another beach party, another excuse to wear our matching @poppyengland dresses!! I have no shame ;)"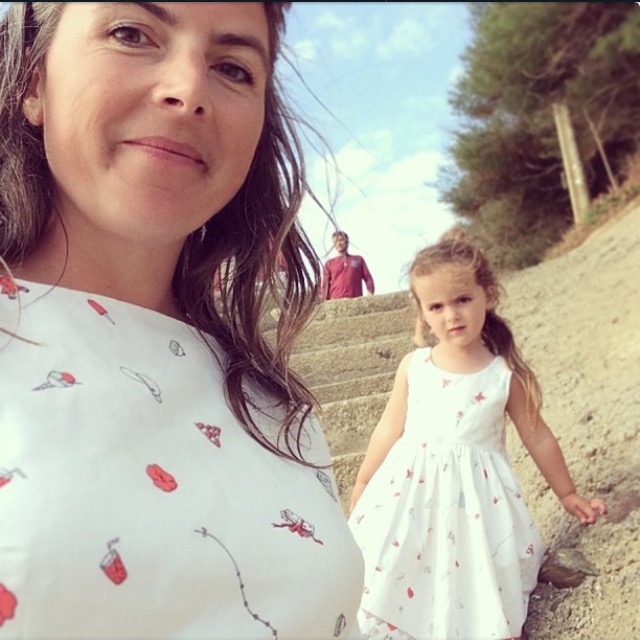 If it wasn't for LO I don't think I'd do much craft but sometimes it's really lovely to get creative. That's why I'll be joining the mums for #SoMum tonight on Twitter (19/11/2014 8.30-10pm) @StoryOfMum. Connecting, sharing and taking some time to be creative and think about ourselves.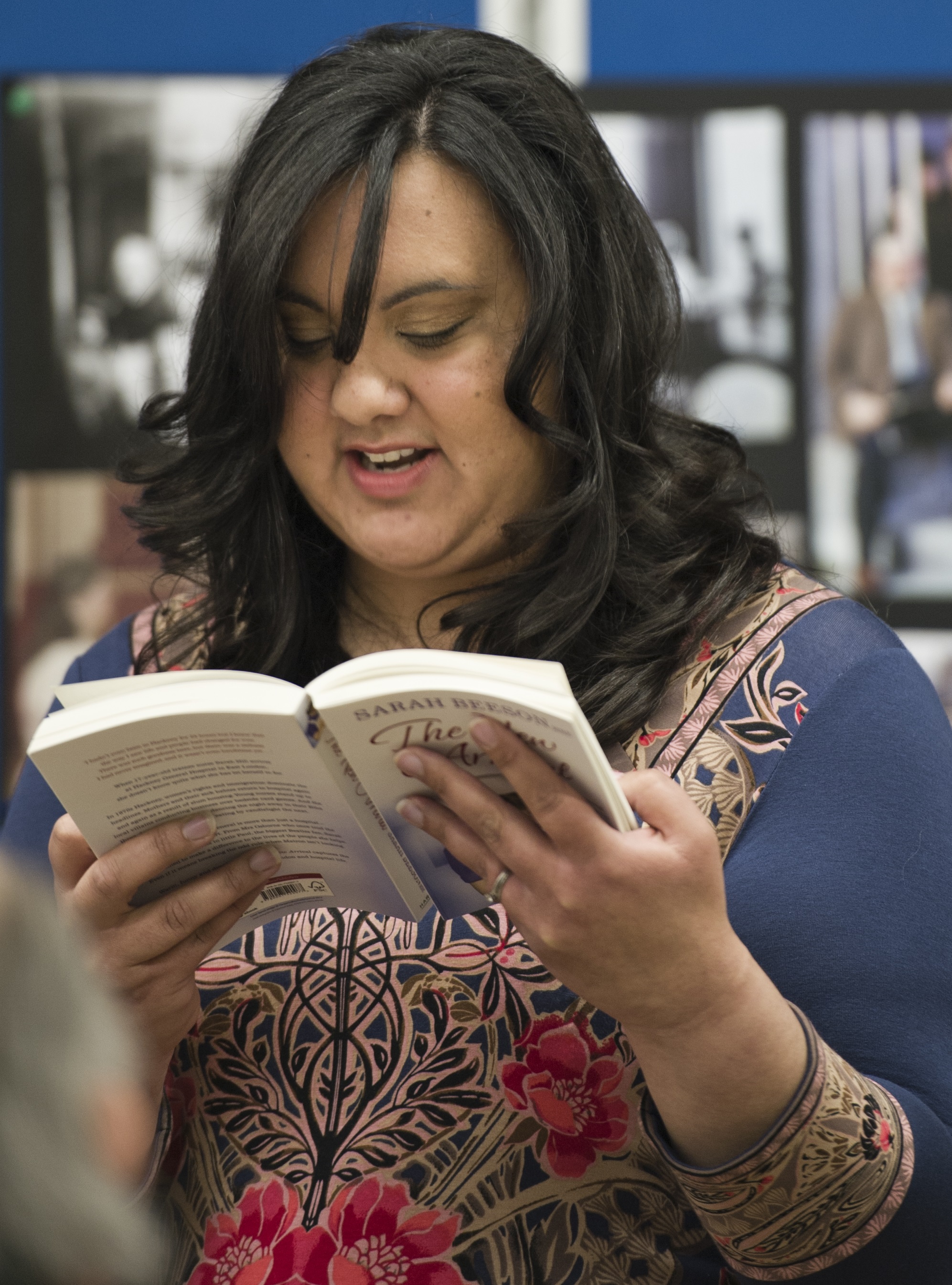 About Amy Beeson
Amy Beeson co-wrote The New Arrival with her mum Sarah Beeson MBE and runs Wordsby Communications. She works one-to-one with clients to share her creative know-how. Contact Amy to find out more about booking a FREE 1 Hour Consultation.