We are thrilled Prima Baby Magazine has made Baby Expert Sarah Beeson's Happy Baby, Happy Family their book of the month.
Sarah's parenting advice got the thumbs up from mums and staff as a perfect reads for first time parents.
Review
"Health Visitor Sarah Beeson MBE gives answers to key baby-raising questions while sensibly explaining that no one parenting style fits all."

"A great read to boost your new parent confidence."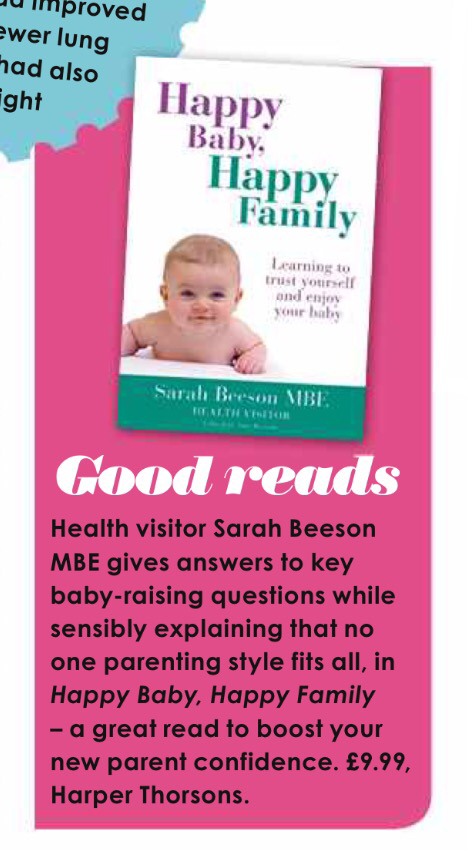 Order a signed copy from the author.