We'll be answering your parenting questions and chatting about sleep at our next Facebook Live Q&A on Tuesday 3 October.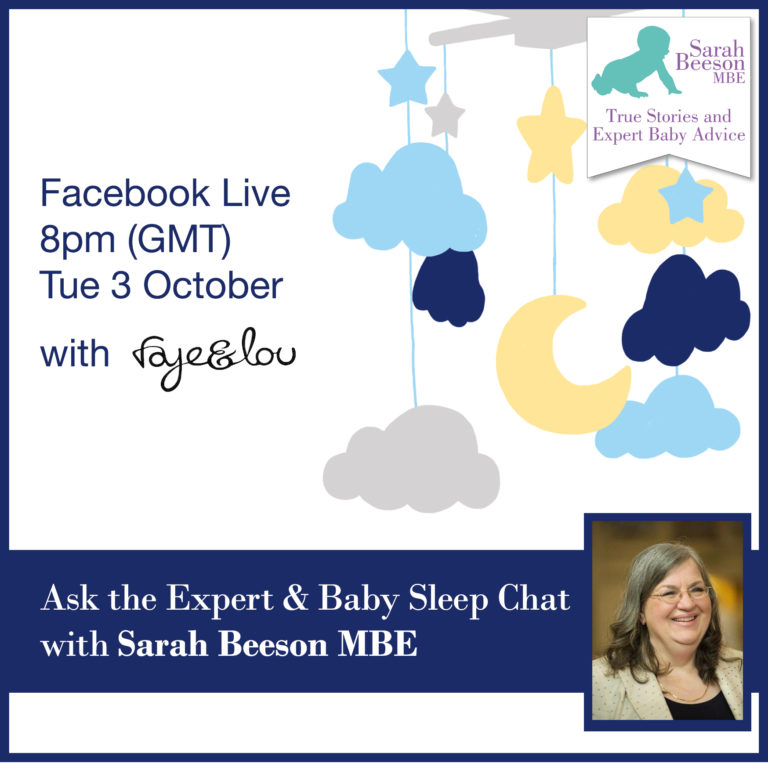 Enter to Win
When you ask a question during our Facebook Live you'll be entered to win a copy of Sarah Beeson's first year baby advice book Happy Baby, Happy Family and a pack of Faye & Lou muslins.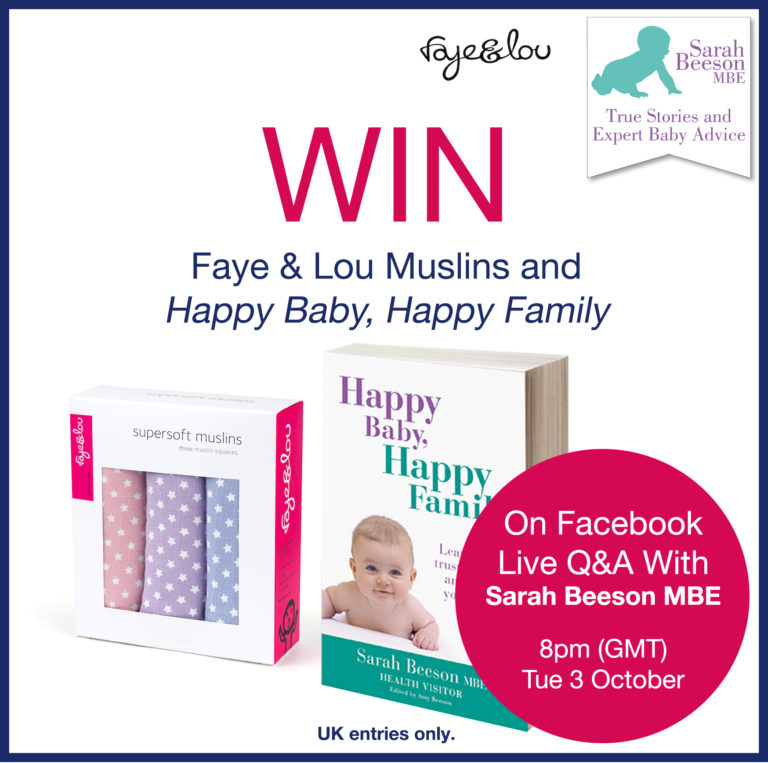 Why We Love Faye & Lou
We first came across Faye & Lou muslins at The Baby Show and have been big fans ever since. We often give these beautiful bright and colourful 100% cotton muslins as a new baby gift to friends and family.
A muslin is such a useful gift and can be used to mop up spills and as an extra layer. We've heard back from the many mums we've given them to that they don't fad in the wash and when you're in a group you don't get them mixed up when you have a colourful muslin and everyone else's is a dull white!
Where white muslins can become grey after a few uses, Rainbow muslins stay bright and colourful. Pastel Star Muslins: Lilac, Violet & Pink – 3 Pack is worth £11.95, Size – 60 cm x 60 cm, 100% cotton, Machine washable at 40c. (The colours are colorfast and will not fade)
Ask Sarah your questions and enter to win at our next Facebook Live Q&A on Tuesday 3 October.