How much should my baby be sleeping? The truth is all babies vary in the amount of sleep they need and their sleeping patterns. Some days (weeks, months…) are easier then others and I know it can be especially hard when you're desperate for a little shut-eye yourself.
Mums and dads will often have slightly different methods of getting the baby off to sleep, and having a variety of techniques up your sleeve certainly comes in handy. Here are seven sleep tricks that have worked for me and some of the thousands of parents I've had the pleasure of supporting over the years. (The days of the week is just for fun, you'll find what works for you).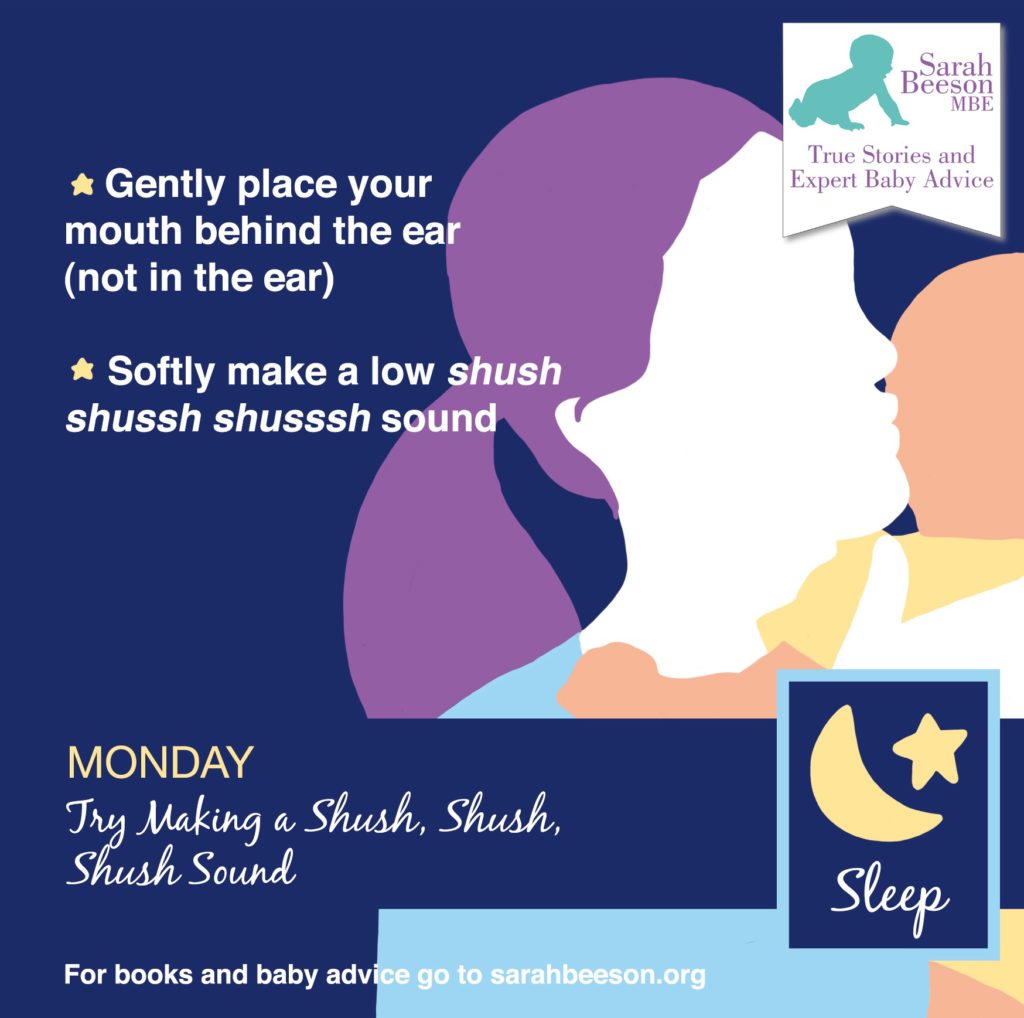 1. Help your baby relax with gentle, rhythmic shushing sounds which is like the blood circulating in the womb. Try this for a minute or two until your baby is calm.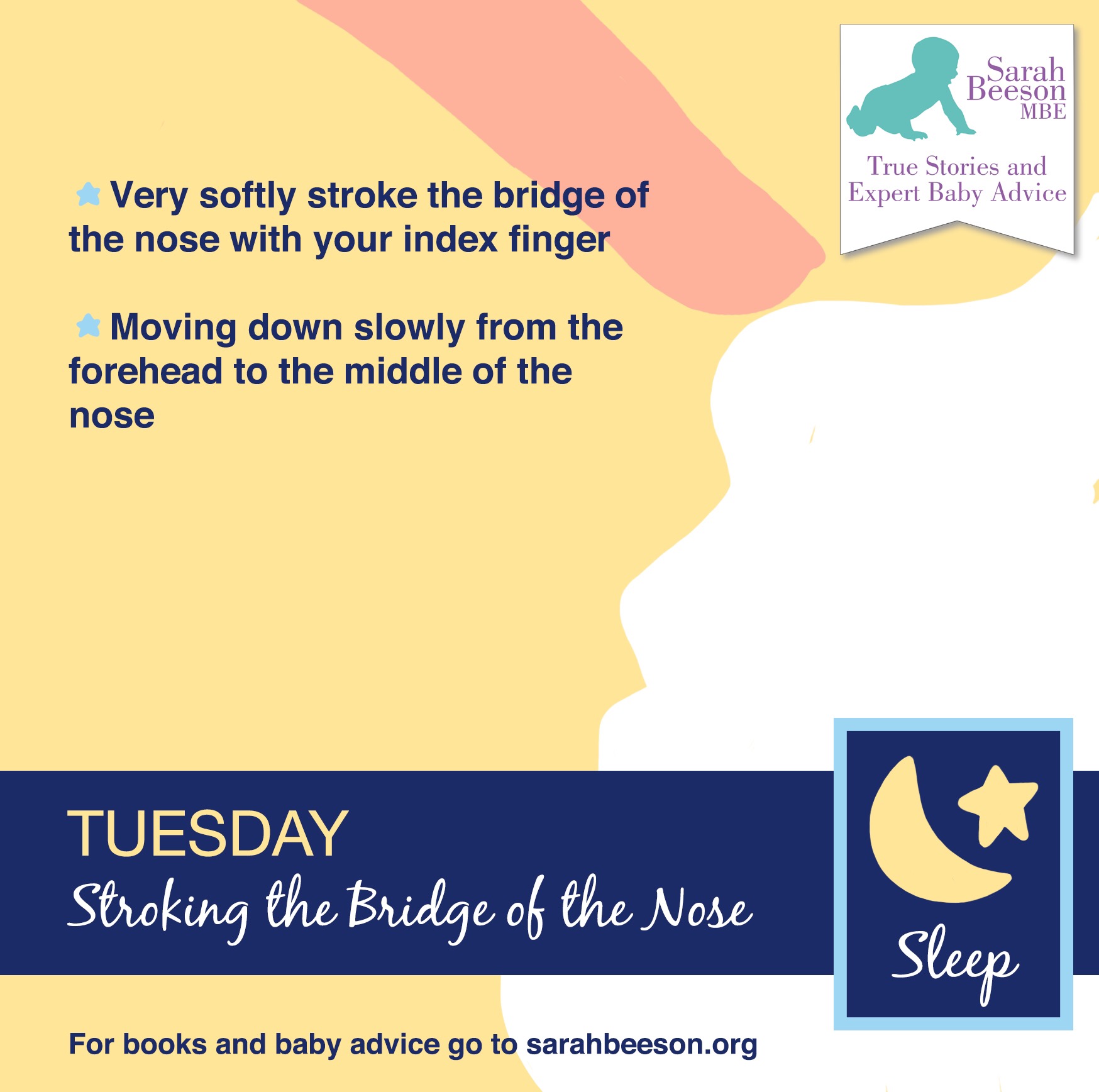 2. Some babies like gentle stroking. This rhythmic motion and the warmth of your touch can be very soothing and help your baby get off to sleep. Got that? If not here's a demonstration…
Repeat the stroking for a few minutes until the motion causes their eyes to close.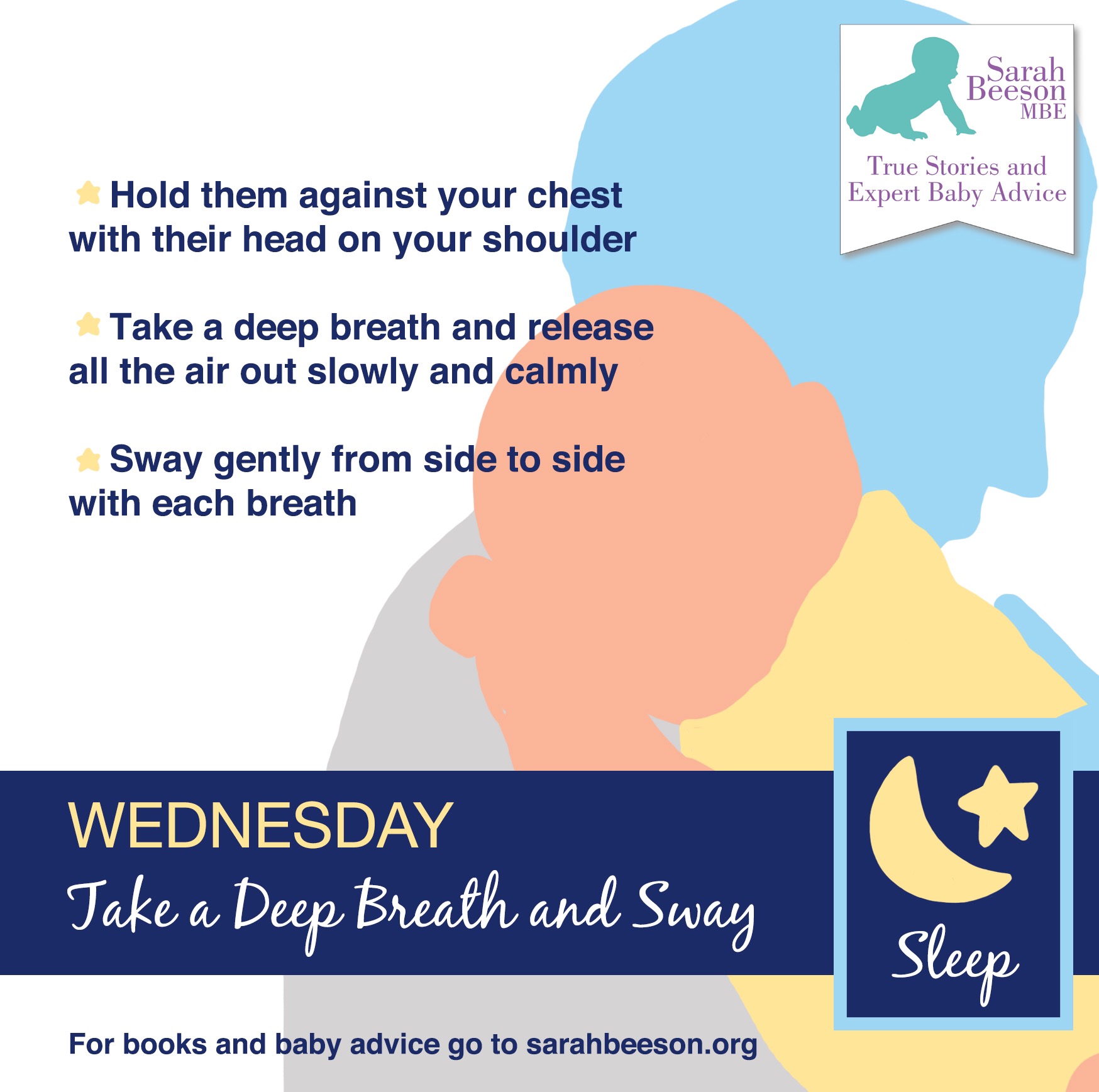 3. The motion and the closeness can help your baby relax and drift off to sleep. Repeat at least ten times, dropping your shoulders down and away from your ears, closing your eyes if you want to. As your body begins to relax so will your baby.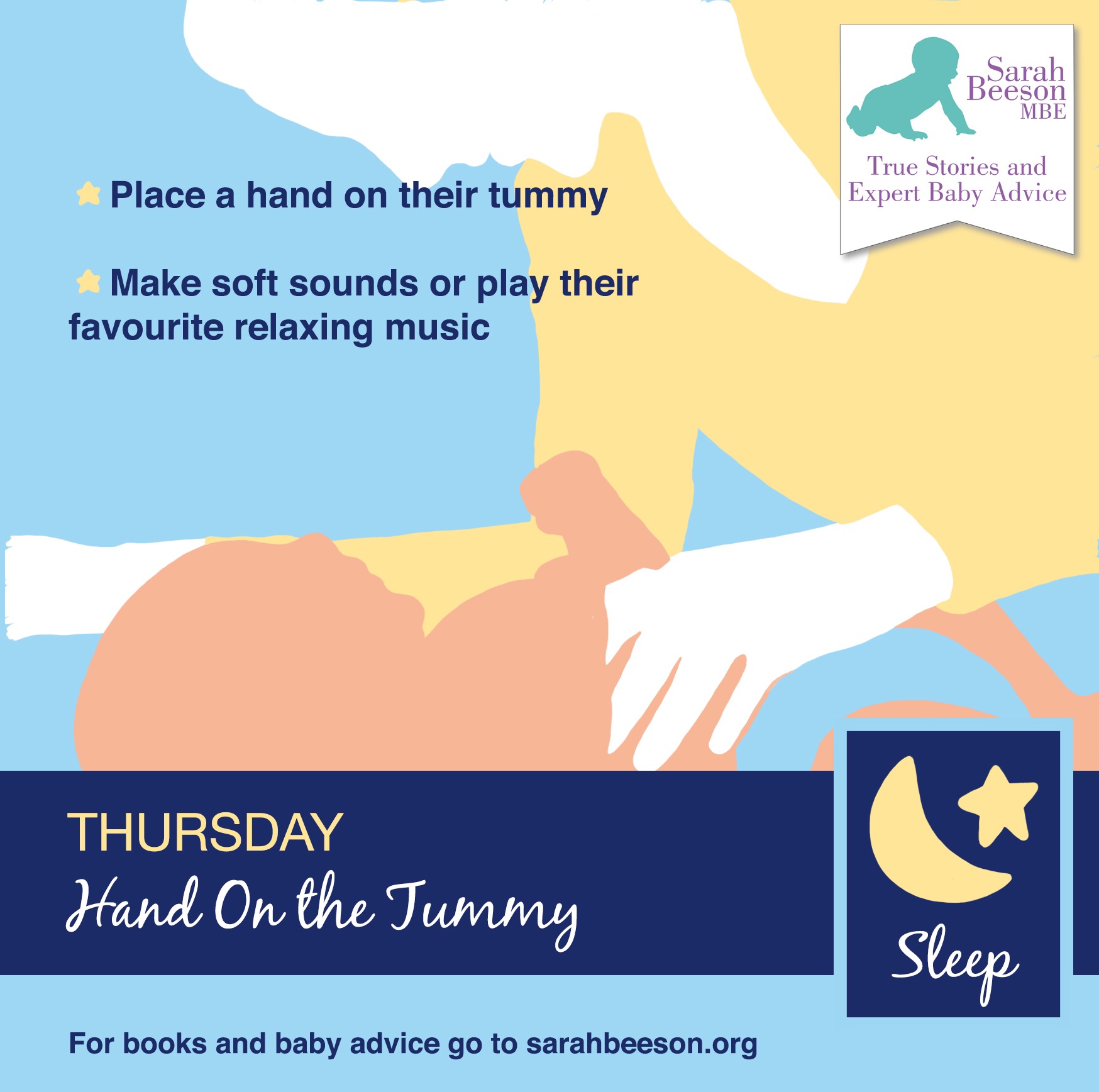 4. Your gentle touch can reassure your baby that you're still near them. You can gently rock them to sleep or sit quietly with your baby until they drift off into a peaceful sleep.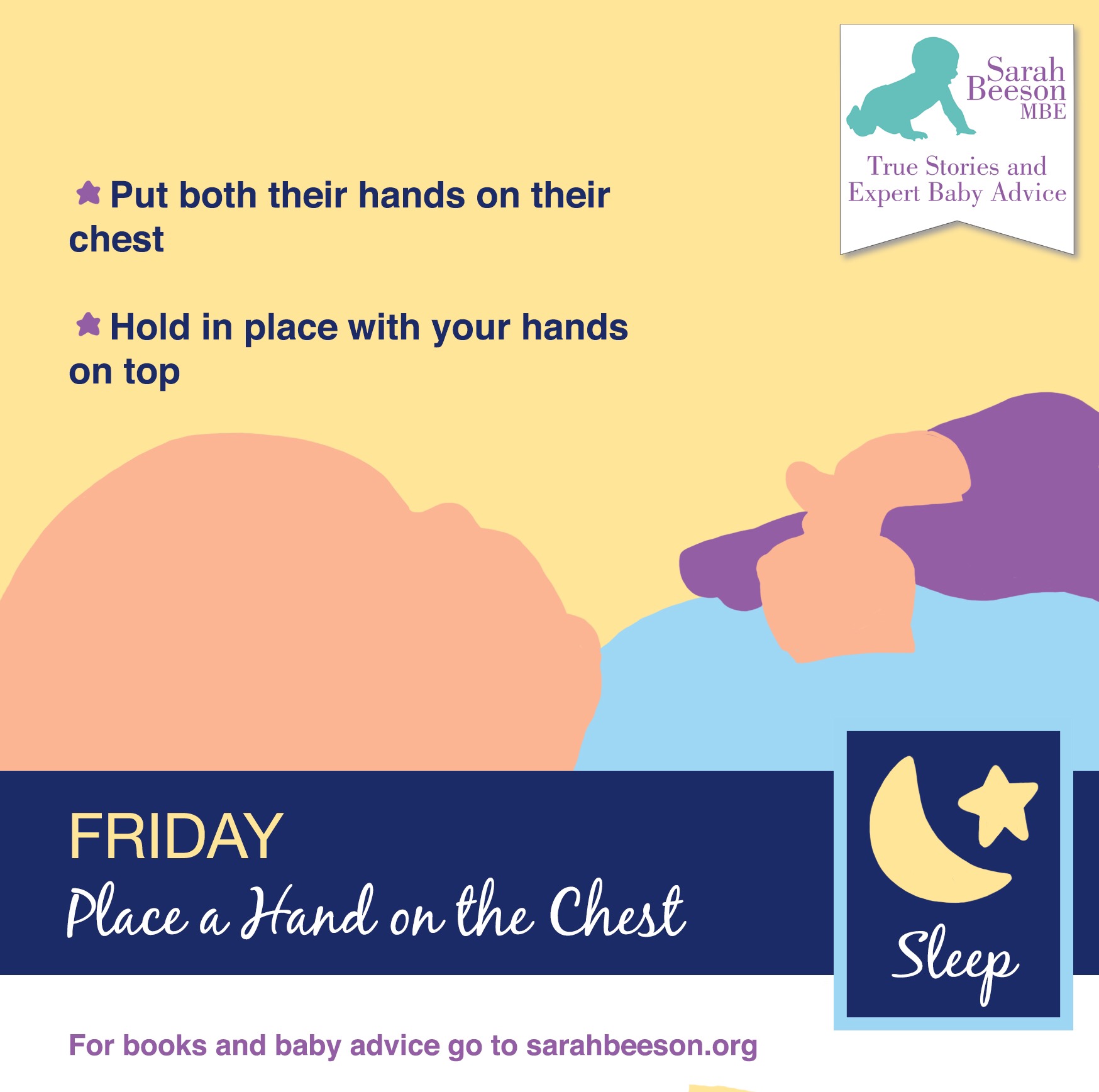 5. If your baby is restless your touch and closeness may help calm them. Got that? If not here's a demonstration…
Take deep breaths in and out and sit with your baby for a few minutes until they settle.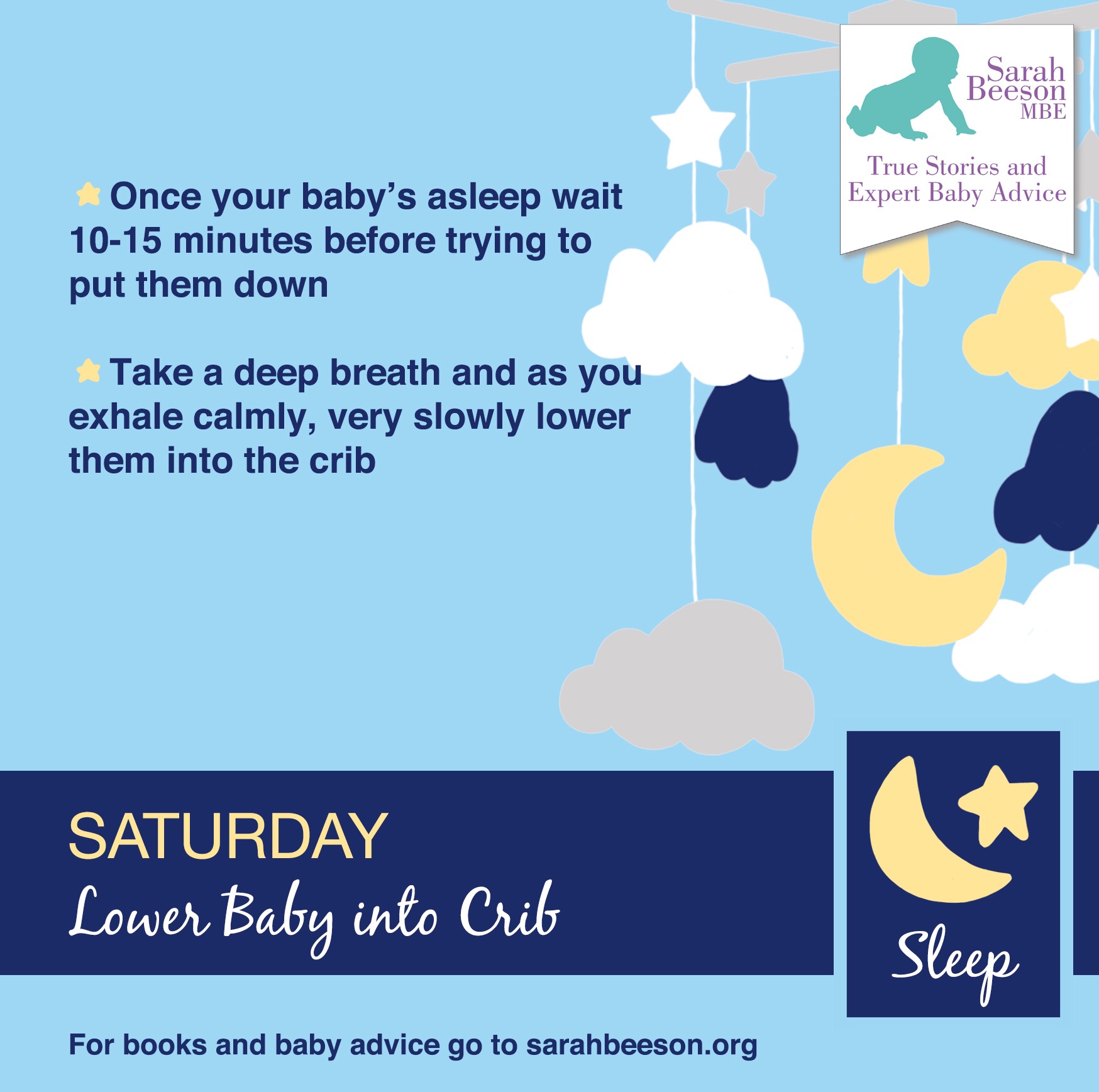 6. It's a good habit to put your baby down to sleep most of the time but many parents find their baby wakes when they do. Waiting until your baby is in a deeper sleep and you're relaxed and calm helps make the transfer smoother.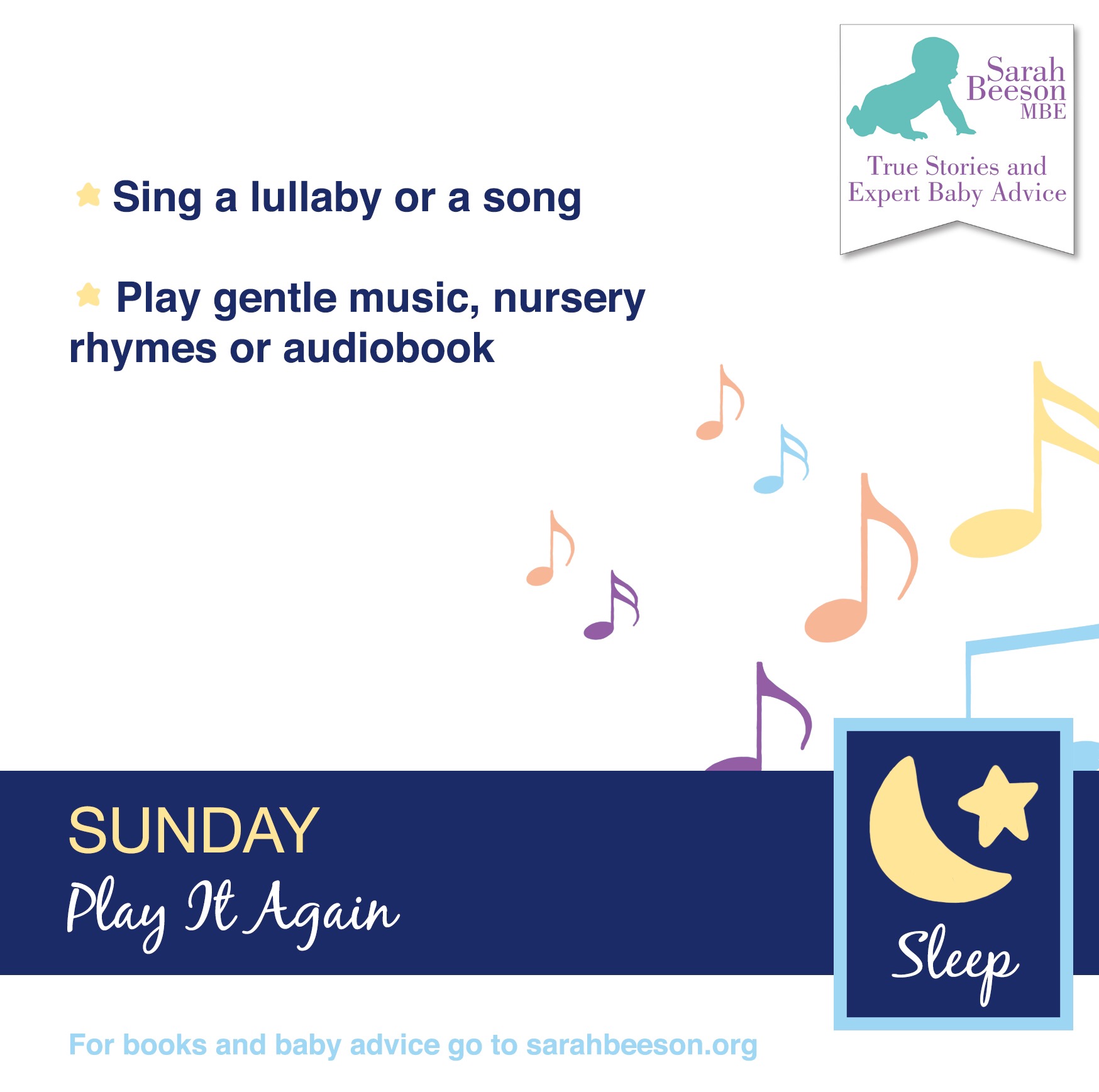 7. Songs and tunes your baby recognise from life in the womb can work wonders on some babies. I remember when the Australian soap opera Neighbours was popular lunch-time and tea-time viewing. Pregnant women would often put their feet up and relax to enjoy the show. I found there was a whole generation of infants who stopped crying when they heard the Neighbours theme song as a time associated with relaxation and calm from their days in the womb.
Some techniques will work for you and some won't; it doesn't mean you're doing anything wrong – every baby is different. With patience and perserverance you'll find the right way for your baby to drift off to the land of nod a little easier.
You can read my chapter on sleep in Happy Baby, Happy Family and read about a few mums who were kept up all night (one by spooky goings on) in my book Our Country Nurse. Sarah Beeson MBE.